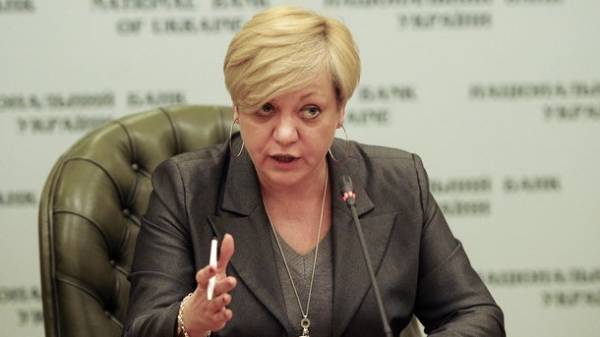 The newly elected head of the faction MFP Arthur Gerasimov denied information about the alleged resignation of the head of the National Bank of Ukraine (NBU) Valeria Gontareva, and noted that this information is twisted.
"As for the National Bank Valeria Gontareva is a beautiful head of the NBU, it is working, it works. And all this twisted information. I would like to refute these things," – said Gerasimov.
Also, according to the people's Deputy from BPP Alexey Goncharenko, Gontareva did not bring President Petro Poroshenko a letter of resignation.
"Yesterday I asked President and he said that the statement of Gontareva on his Desk there. Of course, no official, which would be always, and when Mrs. you go, this will happen as planned – will be reported for the month selected candidate, etc. " – said Goncharenko "UKRINFORM".
In turn, the Deputy head of the faction PPO Irina Lutsenko, who on Monday morning, April 3, said that Gontareva wrote a letter of resignation after the meeting of the BPP said that the head of the NBU overcomes coalition and the current head of the NBU is to work at the position.
"This is the fifth message of the press about her statement…I did not say (that Gontareva wrote a statement – Ed.). I asked if she wrote the statement. I said this is the fifth message. This is the message of the press, but no way the message of Valeria Gontareva", – Lutsenko told that the designated representative of the President of Ukraine in the Verkhovna Rada.
Earlier on Monday, 3 April, Lutsenko told about ostensibly already written by the head of the NBU statement of resignation. Later this information was denied by the NBU.
Recall from the end of February in Ukraine the issue being discussed about the alleged Gontareva adopted the decision to submit his resignation from the post of head of the NBU, which is ready to meet the President.
In this earlier Gontareva admitted the possibility of his resignation.
Comments
comments