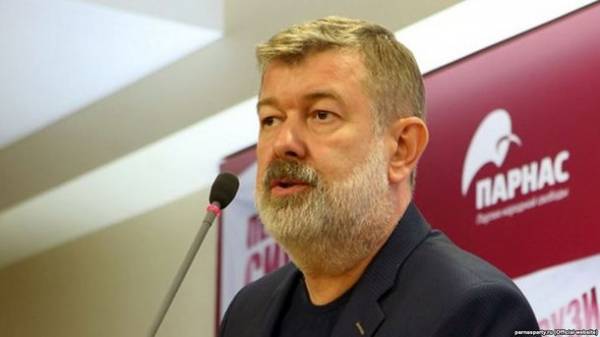 The Russian law enforcement bodies detained the oppositionist Vyacheslav Maltsev and his teammate Alexei Politikov. Also in the suburban house Maltsev were searched. This was reported TASS the lawyer of the "Open Russia" Sergey adamsin. According to him, the searches took place in the framework of a criminal investigation about the use of violence against a representative of authorities during an unsanctioned rally in Moscow on March 26.
"The talks in the village Lohino in the Moscow region really are now investigative actions on the criminal case brought after an unsanctioned rally on March 26," he said.
Earlier, opposition supporters announced the arrival of the officers to a house in Lachino, which leads Maltsev esters for the YouTube channel "Barrage".
Himself Malev earlier today commented on my YouTube channel:
In April, the Tver district court of Moscow has sentenced to 15 days of arrest for disobedience Maltsev police uncoordinated action on Tverskaya street in Moscow on March 26. The oppositionist was detained April 13, early in the morning in his apartment in Saratov.
We will remind, on March 26, Russia held several dozen protests against corruption, including not coordinated with the authorities in the past have been detained organizers and participants. In Moscow, according to police, was arrested more than 600 people. Earlier, the organizers of the meeting refused the offer of the Moscow authorities to hold a March in Sokolniki Park or in the area of Marino. In the end, opposition groups held a rally in the capital, which was not coordinated with the Moscow government.
In the framework filed the case were arrested four Stanislav Zimovets Dmitry Borisov, Andrei Oblique and Dmitry Krupkin. Two Yuri Cudi and Alexander Shpakov – sentenced to 8 months and 1.5 years in prison respectively.
In April it was reported that Russian opposition leader was videotaped as he sawed the door and detained.
Comments
comments