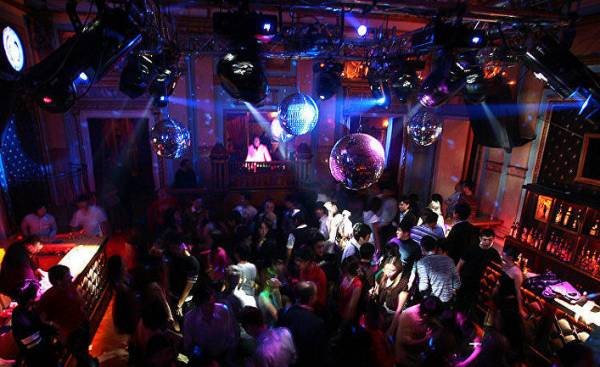 Closed disco, where the beating took place. Behind bars was the only Chechen who caused the victim a fatal blow..
Left to burn only a huge neon sign with red letters St. Trop. At five o'clock the municipal police sealed the disco, where in the night from Friday to Saturday was killed Chatty Niccolo (Niccolò Ciatti), who just a month ago was 22 years old. The investigative audit will also apply to the institution where, according to investigators, the night was only nine guards, with 2 thousands of visitors. Including why three Chechens detained on suspicion of murder, were able to beat the young man and calmly to escape. On Monday one of them — the one that dealt a fatal blow to Niccolo when he was already lying on the ground — remained in custody and two others have been released and can return to France, where they live as refugees.
Violence and aggression
The friends who were at that time with Niccolo, I immediately explained to the police that it was aggression without any reason — perhaps someone in the crowd pushed the attackers. "It was like the ring," they said. It was much worse. Recording with internal cameras show that Niccolo was brutally beaten in front of hundreds of young people, like it happened in some terrible stage. He was beaten with fists, feet, he fell back on the ground, barely bending his legs and possibly already unconscious. And at this moment he dealt a kick in the face. One of my friends tried to lift it, and three of the suspects continued as if nothing had happened. Next there was police and security guards. Other young people surrounded them, and some filmed on phones. No one intervened.

"I can't watch this"entry
Fathers should not outlive their sons, but fate Chatty Luigi (Luigi Ciatti) was more cruel. "I watched half of this video is terrible, but I could not watch it to the end. I promised myself I will not allow my wife saw it, but she already saw it", — he said. On Saturday, after learning that the life of her son hangs in the balance at the hospital of Girona, they were on the car from Scandicci, hoping for a miracle. Niccolo never recovered. He died on Sunday morning. "These are not people they are animals, they beat him like a sack of potatoes, no dog deserves to die like that," says his father.
Crowded disco
However, the death of Niccolo is not just mad, causeless violence. Vernian Filippo (Filippo Verniani), an old friend Niccolo, was next to him and watched as he fell under the blows of the aggressive big boys. "Nobody stopped them, nobody even helped to lift the body and carry him out, the ambulance arrived only half an hour", — he said. The attack took place not on the street, and crowded with visitors disco. "Everyone just stood by and helplessly watched — desperate father of a young man. Perhaps someone could deliver him from those kicks to the head, from these shocks in the heart from which he died."

Are unable to defend themselves
It was not so. Niccolo rising 190 cm — a sporty man and a fan of Boxing — not able to protect themselves from those who probably just wanted to cause pain. "My good giant. For me, Niccolo is like oxygen, without it I suffocate," — wrote in Instagram his girlfriend Ilaria (Ilaria). They planned to start a life together in September and were supposed to go on vacation. On Saturday, she joined him in Spain and saw him turned out to be the last time. To earn, Niccolo helped his aunt behind the counter with fruits and vegetables at the Central market of Florence. On Monday next with the words "closed because of mourning" in memory of a young man put on the flowers. Even the mayor of Lloret de Mar Dulcet Jaume (Jaume Dulsat) promised not to forget him: he will do the civil part of the claim. Nino Gomez (Nino Gómez), a representative of the local Association of bars and restaurants, assured that it was "an isolated case". Now the midst of summer vacation in Italy, young people come to St. Trop' and see that it is closed. They go further to other places — Tropics and Revolution. Night life continues as always.
Comments
comments