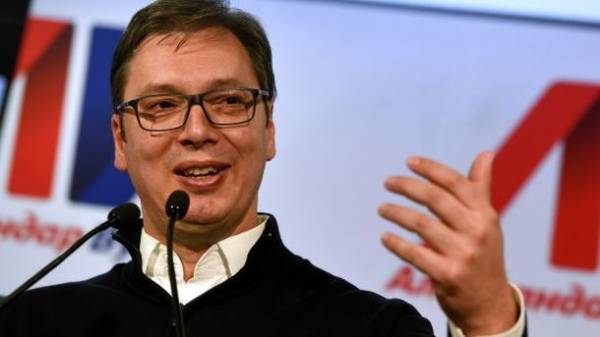 The Prime Minister of Serbia Aleksandar vučić thanked the President of Russia Vladimir Putin and German Chancellor Angela Merkel for their support during the presidential elections, reports "RIA Novosti".
He expressed gratitude that the leader of Russia are well thought of in Serbia and about him personally.
"I especially want to Express my gratitude to Mrs. Merkel and Vladimir Vladimirovich Putin for the fact that had the courage to negotiate with Serbia and with me as Prime Minister and during the campaign, even though I told both of them that remained, respectively, fifteen and three days before the election silence. I thank them for that, and this suggests that they think about Serbia, and not so bad about me," said Vucic.
It is noted that the Prime Minister of Serbia visited Berlin on 15 March, and traveled to Moscow on March 27.
As reported, Aleksandar Vucic declared himself winner of the presidential elections held on Sunday, 2 April. According to him, he will retain the post of Prime Minister of Serbia about two months before officially assuming the duties of head of state.
Comments
comments