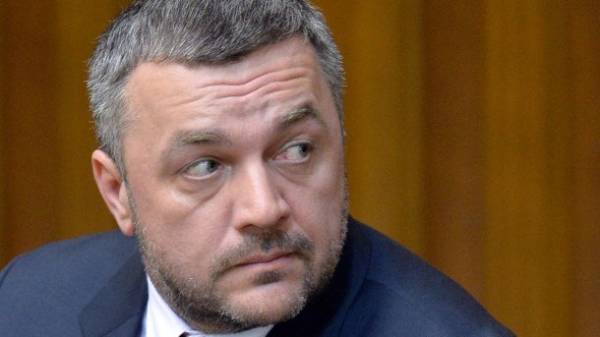 Former acting General Prosecutor Oleg Makhnitsky trying to keep up with the ex-Prosecutor General Viktor Shokin and intends to file a lawsuit for reinstatement. He told about it "Ukrainian news".
According to him, he's not aiming to chair the attorney General, but could not resist when I learned about the intention of the Victor, and decided to fight for their place under "the Prosecutor's sun."
"Preparing to file (a lawsuit – ed.). A decision this week," said Magnitskii and added that he, unlike Shokin, more reason to return to the post.
"To meet my claim there is more evidence than the claim Shokin. After all, I've been fired without the consent of the Verkhovna Rada", – Makhnitsky told.
He stressed that he intends to determine the claim within this week (3-7 April).
Oleh Makhnitsky was acting Prosecutor General from 25 February to 18 June 2014.
As reported, on March 28, Viktor Shokin has filed a lawsuit in the Supreme administrative court of Ukraine about recognition illegal and cancellation of decisions on his dismissal and restoration of administrative positions. In the case indicated that the defendants – the President of Ukraine Petro Poroshenko and the Verkhovna Rada.
Comments
comments