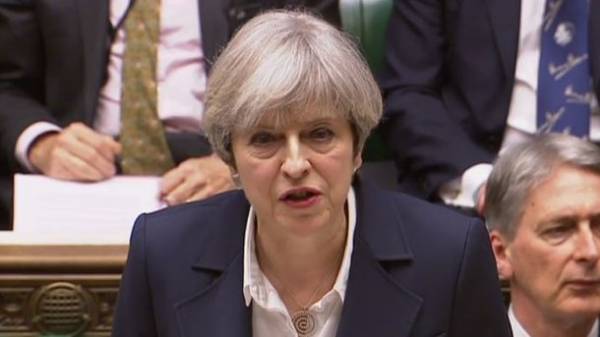 Prime Minister Theresa may has said it will not allow Gibraltar to escape from British jurisdiction without the consent of Gibraltarians, reported Sunday the British media with reference to the office of the British Prime Minister.
"We will never enter into agreements, under which the people of Gibraltar would pass under the sovereignty of another state against the free and democratic will," the media quoted T. Mei, spoken by the chief Minister of Gibraltar Fabian Picardo.
Media are reminded that Spain could potentially block access to Gibraltar any trade deal with the EU, and politicians in London fear that Madrid will use the veto to establish control over Gibraltar.
On Wednesday So may have signed the letter which officially launched the process of a British exit from the European Union. A letter with the official notice of the involvement of Britain 50th article of the Treaty of Lisbon with the aim of leaving the EU was delivered to the President of the European Council Donald Tusk on the same day.
Comments
comments