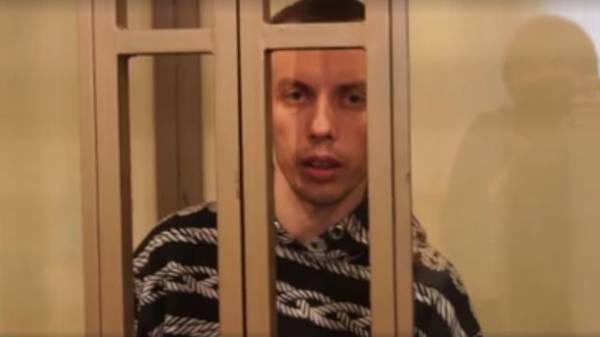 The Ministry of foreign Affairs of Ukraine expresses its decisive protest in connection with the decision of the Supreme court of the Russian Federation of 27 July about the increase to 15 years the period of detention Ukrainian Ruslan Zeitullaev. This is stated in the statement of the MFA of Ukraine.
According to the statement, Zeitullaev unlawfully convicted on fabricated charges of organizing a terrorist organization and terrorist activity in the territory of temporarily occupied Crimea.
"The Russian side arranged a trial of Ruslan Zeitullaev is a Prime example of the application of the occupation authorities of repressions against the Crimean Tatar people and violations of fundamental human rights and freedoms. The Ministry of foreign Affairs of Ukraine demands from the Russian side immediately to stop the harassment of peaceful citizens of Ukraine, and to fulfill the orders of the International court of justice concerning the termination of illegal actions against representatives of the Crimean Tatar people", – said in a statement.
Ukrainian foreign Ministry calls on the international community "to condemn the inhumane and illegal activity of judicial bodies of the Russian Federation and strengthen its political and diplomatic pressure on the state-aggressor for the liberation of all citizens of Ukraine, who illegally held in Russia and on the territory of temporarily occupied Autonomous Republic of Crimea".
We will remind, the Russian Supreme court, the court considered the appeal of the citizen of Ukraine Ruslan Zeitullaev and left him in prison, increasing the prison term from 12 years to 15.
26 APR 2017 Severo-the Caucasian district military court in Russia sentenced the defendant in "case of Hizb ut-Tahrir" Ruslan Zeitullaev to 12 years of imprisonment.
Russian prosecutors appealed the decision to the Supreme court of Russia, and it is once again sent to the North Caucasus district military court for retrial. The investigating authorities insisted that Zeitullaev is not recognized as a participant and an organizer of the terrorist community.
Defenders arrested and convicted in the "case of Hizb ut-Tahrir" of Crimeans consider their persecution motivated by religion.
Informed of Zeytulaev were on hunger strike demanding the release and transfer him and the other defendants in the case of Ukraine.
Comments
comments