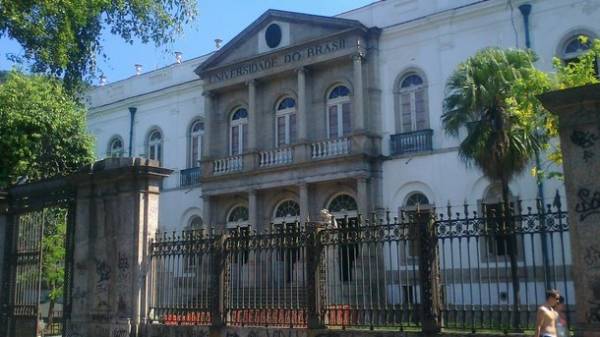 In the 50-ies of the last century it was believed that Brazil is a country with illiterate population. The situation began to change by 2000, when education began to popularize and bring to a higher level. Reform has been so active that to have a good and quality education has became popular, besides the state allocates for this purpose 5% of GDP.
About the education system in Brazil "Today" said our compatriot, anthropologist Victoria SHOVKUN, who lived in the country for more than 10 years.
WITH A DIPLOMA. "I went to Brazil to stay with relatives in the' 90s working as a teacher, says Victoria. — It was just a moment when my sister gave daughter to creche (private nurseries), and son — in 1st class. Then I realized how different approaches to learning in our countries!
Let's start with the fact that their family had been long acquainted with educators and teachers. At that time teachers didn't have to have special education, but they had to prove to parents that they are good people and children — their vocation. This system worked until 1996, and then in schools and gardens began to only accept certified teachers.
"Not to say that diploma somehow affected the level of education, says SHOVKUN. But nephews have fond memories of their teachers. Because of poverty many children, despite the fact that child labour is prohibited, still earn instead of learn well. To stimulate to the formation of such families, a state program for financial support. The condition of receipt should be mandatory attendance by student and parents check the homework.
"It is a agree. And the children of breadwinners learn sometimes better than others, — says Victoria. — Of course, in private schools they do not do, there is the cost of study in terms of the hryvnia — from 1500/month. But such institutions, according to local belief, does not give a more solid knowledge — they are a guarantee that children will communicate with the "majors" from wealthy families and a child to have ambition".
Secondary education in Brazil is represented by two stages: compulsory primary school from 1st to 8th grade, and high school — 3 years.
"After school, students have several options: to seek employment as a laborer with unstable wages (enough to make ends meet alone, without family). But better free to continue their studies in technical schools (like vocational schools) or act in high school: they are both free and paid," — said the interviewee.
PATRONAGE TEHSCALEY AND WORK WITH NO PROSPECTS
Those who opt for free tuition in technical schools understand that their future will be associated with fizicheskim work. But for work with a degree are paid better than graduate school. As someone lucky at the stage of learning to negotiate with the company.
"The highlight of the majority of technical schools that take above them patronage is responsible for the direction sectors of the economy — explains Victoria. — Businesses often make an order for workers, so often in schools talking with students and trying to shift the students to the specialty postremove. The last word for the students and his family, but mostly listen to the recommendations. Then work the problems such graduates no. When the nephew came to Mason, he explained that in the near future masons too much, and turners no. Having worked as a Turner, he was able to defer the money to study at the University."
CLAIM TO THE UNIVERSITY. By the way, even the Brazilians who found a job after school, trying to continue their studies in universities. It is difficult because you have to combine work and prepare for admission, but after high school shines more paid work.
"Graduate "Technicals" in the construction field for more than salary 10 to 13 thousand UAH (in translation) can hardly claim that such salary is considered average. But those who have received higher education in the same specialty, can get almost two times more — says Victoria. For those who have worked in the company for some time and proved to be a prospective employee, an employer may even make concessions and to set aside a day or part of a day to prepare for the arrival. But it usually comes with very reliable workers, who will return to the company with the diploma and knowledge."
COURSES. Popular in the country also Express courses. Are these 10-15 thousand UAH, and their graduates often settle in promising firms in the cities with the highest influx of tourists. "The tour guides, master of beauty, etc. are selling like hot cakes, and sometimes even work on themselves, although it is difficult and subject to high taxes, says "Brazilian". — One minus, when not in season they get very little, and some have to look for a part time job or even another job".
CHURINGAS: EXPENSIVE AND NO GUARANTEES
If the Brazilian decides to pursue higher education, the pre begins to save money on curinhos (turingos is a preparatory course before University, last year, cost about 17 thousand UAH).
"Guarantees income no perks also, but rarely admitted to the University says that it is not preparing these centres, — says student of the Federal University of Mato Grosso from Ukraine Irina mateeva. — Tutors are also there, but they are not really in demand. In the country as the universities of private ownership and state. First, there are the training costs € 750-1200 (21 750-34 800 UAH) per year. In Brazil, there is a clear gradation of universities: private owners, mainly produce the Humanities with rare exceptions (IT), doctors, engineers, lawyers, etc. "Kuyu" at the state universities."
Training lasts from 4 to 6 years depending on the specialty, and then you can learn more on master's and doctoral programs, but allow yourself a few: according to students, this makes no sense, since the wage level is not affected, and important degrees in the future only to those who are in the science.
WHAT TO DO. All higher education institutions choose their own system of admission of students, and common standards (such as EIT etc) no.
"Popular oral interviews, which resemble the examinations in the schools/institutes in Ukraine, 7-10 years ago — said Victoria SHOVKUN. It's difficult for the students, as a stranger, not just knowledge checks, but in General determines the level of the intellect and Outlook of the future of the student. In some universities, where there are art or requiring special skills, is something on the type of Ukrainian creative examinations. The foreign concessions there. They need at a sufficient level to know the Portuguese language, to have health insurance and money to stay in the country and school fees. But foreigners do not. Learning mostly Brazilians and those who moved into the country from neighbouring States."
Comments
comments