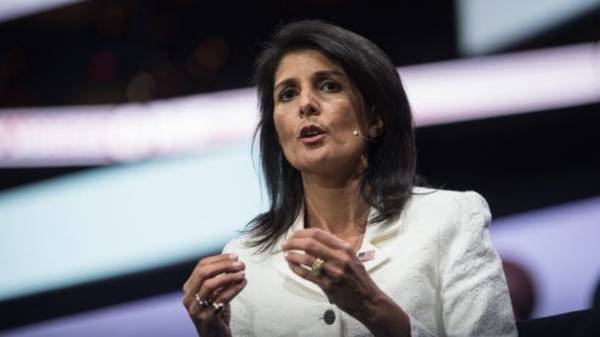 The U.S. permanent representative to the UN, Nikki Haley said that her superiors forbade her to uphold a tough stance against Russia. She spoke about it in an interview with ABC.
According to her, the President of the United States Donald trump is not against its attacks against Russia.
"The President has never called me and said, "do Not attack Russia". He never called and was not told what to say," said Haley.
Also to the question whether the very Trump to criticize Russia, she replied that he had "too much on my plate", so criticism of the Russians is behind it.
Earlier, Nikki Haley said that the United States will maintain sanctions against Russia for the annexation of Crimea to end the occupation of the Peninsula. She noted that the escalation of violence in Eastern Ukraine needs to stop.
She also said that the US should never trust Russia. She stressed that the Russian threat should be taken seriously.
Comments
comments