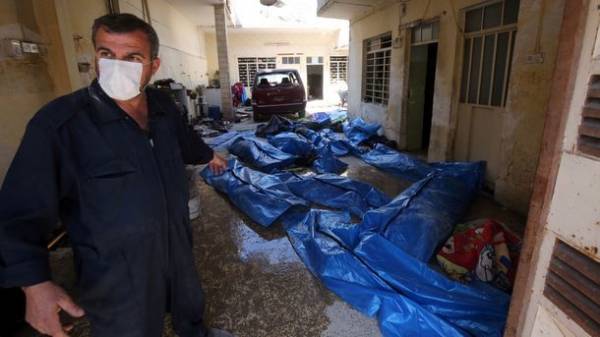 As a result of airstrikes of the coalition under US leadership 2014 in Iraq and Syria has killed 229 civilians.
This is stated in the statement of the headquarters of the coalition, reports CNN.
It is also reported that investigations were ongoing coalition air strikes in Mosul in mid-March and it may be that here, too, there are dead civilians. According to a senior Iraqi official in Mosul was found 112 tel.
In addition, currently evaluated 43 reports of deaths among the civilian population – 23 in Iraq and 20 in Syria. At the same time, according to officials, 17 of these messages are not credible.
"We regret the unintended civilian deaths as a result of the attempts of the coalition to defeat ISIL in Iraq and Syria and we Express our deepest condolences to the families and other victims of those air strikes", – reads the statement of the headquarters of the coalition.
The report also States that from August 2014 to end of February 2017, the coalition carried out 18 airstrikes 600.
Comments
comments