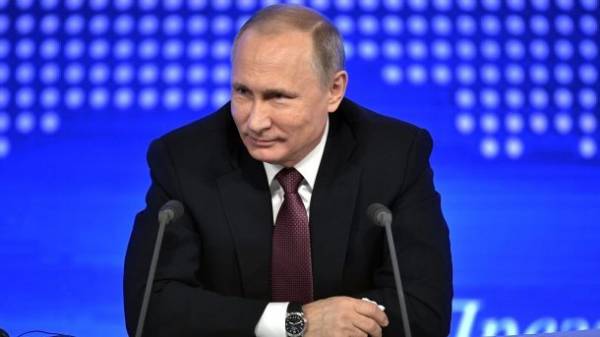 The President of Russia Vladimir Putin congratulated Russians and Belarusians on the Day of unity of peoples of Russia and Belarus. This is stated in the press service of the Kremlin.
In his congratulatory message, the Russian head of state stressed the relevance of the Union state for the citizens of Russia and Belarus and praised the results of the integration of cooperation in political, trade-economic, scientific-technical, humanitarian and other spheres, achieved over more than twenty years.
The Russian President also noted that the accumulated experience of joint work helps to find optimal solutions to even the most complex issues, contributes to the further development of mutually beneficial Belarusian-Russian relations.
The other day the President of Belarus Alexander Lukashenko said that he and Russian leader a great relationship and any problems between the two countries themselves, without intermediaries can easily solve. "We are brothers, we have nothing to share", – said the President of Belarus.
Comments
comments