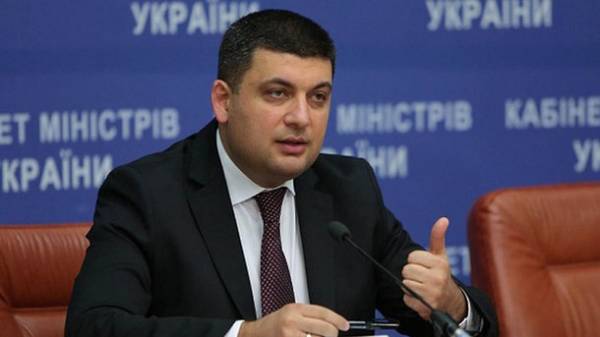 The first quality audit revealed violations in third refurbished in 2016 roads, and after the second audit, the government will ask the law enforcers open criminal proceedings for infliction of losses to the state. This was announced by Prime Minister of Ukraine Volodymyr Groisman.
"It is an important, including the quality control, so a new service quality, which makes Slawomir Nowak in "Ukravtodor" is a completely new approach to quality control. Moreover, all that has been done in the past year, amenable to audit, including laboratory inspections, and we found there is a defect somewhere in the third of the objects", – he told at a briefing during the inspection, the repair of the road Lviv-Ternopil Lviv region.
The Prime Minister noted that the company which carried out construction work under the contract must free to remove identified during the inspection defects.
"In the first half of June will be another audit to monitor quality of roads – in fact, make conclusions, if someone didn't understand us – we will immediately raise the issue of what caused the damage to the state and will require the opening of criminal cases and real measures from the law enforcement system", – said the Prime Minister.
Recall, Groisman said that he plans to personally inspect the quality of repair of roads in regions.
Comments
comments