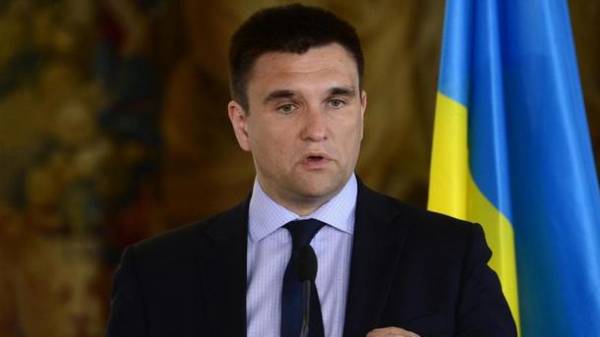 The Minister of foreign Affairs of Ukraine Pavlo Klimkin 2016 is declared by 47 thousand euros and 33 thousand dollars cash. It is stated in the Declaration on the NACP website.
Klimkin also declared 439,530 thousand UAH. income, which amounted to wages.
In addition, the Minister has spent 192 thousand UAH for construction of a house in the village of Kozin near Kiev, which is recorded on the Gavrilovna Nina Mikhailenko.
According to the Declaration, the wife of the Minister Marina Mikhailenko declared 45 thousand Euro and 60 thousand dollars cash.
Mikhailenko also declared 240,945 thousand UAH of income, what is her salary in the State administration, as well as 1,536 million UAH – the income from alienation of immovable property. If this Declaration for 2015 in property Mikhailenko has been specified land in the capital area of 973 sq. m.
Klimkin has no ownership or leasing of immovable property and the ownership of his wife has an apartment in Kiev area of 68.2 sq. m and 1/3 apartment in Kiev with a total area of 90,4 sq. m.
Minister owns a Skoda Felicia 2000 release, his wife – Volvo S40 2008 release.
Comments
comments