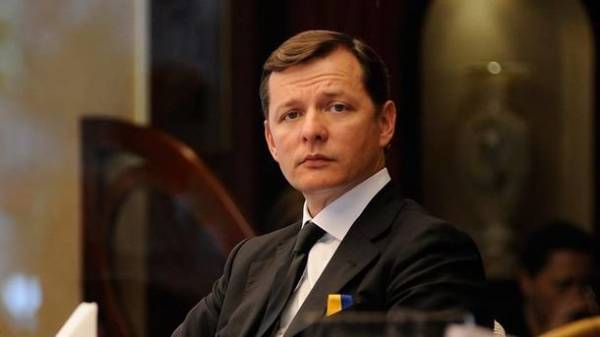 The leader of fraction "Radical party" Oleg Lyashko calls the intention of the Prosecutor General of Ukraine Yuriy Lutsenko to make a submission on lifting the parliamentary immunity of a member of this faction Andriy Lozovoy violence for political position, pressure and revenge.
"The idea Lutsenko Lozovoy is a reprisal for our political position! It is a distinct political order and imitation of struggle against corruption, instead of really deal with it… I do not exclude that the pressure on our party, so we voted for the predatory pension and land "reform" government," – said Lyashko.
Lyashko called a few reasons for that – the attempt of the Prosecutor to discredit the team of radicals fictional cases to build his political career; attempt to intimidate to make "dogovorosposobnost".
"A few couriers from him, I was approached with offers to negotiate," – said the leader of the faction.
He also said that this may be a political massacre of the "Radical party" as an opposition political force.
According to him, representation in Lozovoy is also the revenge of the attorney General because the radicals "did not vote for the law under Lutsenko, who allowed him to become a public Prosecutor without legal training", the other initiated by the Prosecutor General laws; the faction also signed demanding the resignation of Lutsenko from the post of the post of attorney General.
We will remind, the Prosecutor General's office of Ukraine has prepared a submission to Parliament on the lifting of parliamentary immunity from deputies Gennady bean ("Renaissance"), Yevgeny Deydey (faction "national front") and Andrey Lozovoy (fraction "Radical party"), said Prosecutor General Yury Lutsenko.
Comments
comments