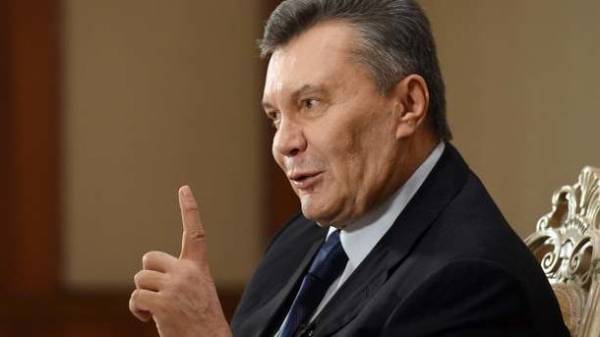 Prosecutor General Yury Lutsenko said that the decision of former President Viktor Yanukovych to refuse to participate in the trial in the case of high treason will not prevent the court to continue. He said this after a meeting of the Regulatory Committee, 112.ua.
According to him, for him to act ex-the guarantor was not a surprise. However, Lutsenko said that the trial will still proceed.
"I have always maintained that he is a coward, always knew that sooner or later he'll run away even virtual from the courtroom, because the life of a criminal, which in fact is Yanukovych – it is a perpetual flight from responsibility. However, we thought that he would do it later, at least try to demonstrate the so-called 200 witnesses in the case, which they had threatened, at least some materials, which they intended ostensibly to protect themselves. However, Yanukovych was a coward early on the court, but this will not prevent the court," – said the Prosecutor General.
As stated yesterday, the former guarantor, he does not wish to participate in the initiated in Ukraine trial on charges of treason and withdraws from court with his lawyers.
Today during a court session in his case, the prosecution raised the issue of granting the former President a free lawyer.
Comments
comments