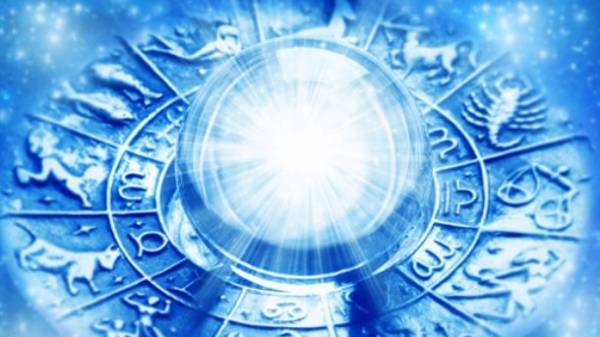 ARIES. The space translates, through you, a powerful energy flows, turning into a bright freedom-loving personality with the revolutionary charm, able to turn people on to the great progressive cause. Do not spray at idle, and send a fiery enthusiasm in a labour direction for the sake of material enrichment and fulfillment of their own desires. "Want" — Holy!
Take care of the family, their own health and try to integrate harmoniously with the rhythms of the business team. And those who are engaged in job search, advice: don't miss this great offer.
On the marital front karmic streak continues. If your Union rests on the magnet of mutual resentment, it is necessary to repent of the bad deeds, purify your soul from Intrusive destructive thoughts, emotions to his shattered Union. Partner need love, sensitivity, compassion, care and material you are obliged to give it to him without demanding immediate returns. Free.
TAURUS. The process of purification of the subconscious, where maximum humility. Slow down, do not fuss, less advertise their activities. Easy does it, now in the event you are not able to influence. However, intuitively going to take something on like that, getting a productive result. Catch yourselves up time, rake the debris in work. Must complete what did not, during the year, living up to its promises. "Visyaki" should be removed (until 19 April).
With old friends, work colleagues are friends, because you are bound by the ties of friendship with karmic overtones.
On the love front, everything is fine, love you, but that is no reason for sense of "social parasitism" — pay a reciprocity demonstrating the standard of a loving heart.
GEMINI. A friendly regiment will arrive, it you will generate through your efforts. Life is in full swing, join in its rapid course, be proactive, resourceful, enforcement of social expectations will have a great success, not only at the forefront, but also in the rear on the charity front. If you are an exemplary family-oriented, respect family and national traditions, fate will send gifts through relatives. Fortune favors those who sacrifice themselves on the ancestral altar.
Marriage take care of, and if the bonds of hymen "strangle", is a temptation from the evil that tries to destroy the indestructible stronghold, causing the partner to perverse actions. You will samantaray mutual love and common cause.
In business, professional sphere — again excursion into the past, breathe in "mothballs", "repetition is the mother of learning".
CANCERS. The path of professional skills leads to career Olympus, where service upgrades to fit into the turns of the Zeitgeist. Crawling out of the conservative shell toward the sun of progress. It attracts not pink illusion, but the real fruits of previous labor feats. Quickly propagates at the domestic level and everywhere work out that energy is not "soured" in the vessels. Show originality, resourcefulness, be Executive. Do not give in to temptations (from evil) in the service sector. Now you extrovert, which will change the society. As the saying goes, out of sight, out of mind.
Your task — acquaintances to turn into a trusted friendly stronghold, which must be a tangible benefit in the future.
In personal life, family, everything is fine, drop by drop, like a tireless bee collect the nectar of happiness in your heart cell.
LIONS. You have to waltz under karmic chords, reaping the "harvest" of what went wrong and to gain wisdom. Why it happened and what will excite very much. The answers will come soon, you brilliantly are aware of where evil, and where good, knowing the truth and feeling a higher sense of being.
What yesterday had awakened a thrill of the heart, inspired, become irrelevant — there will be new Hobbies and ideals.
Communicate more with the old environment, a close neighbor better than a distant relative. Patrons will find in a circle of old friends, buddies, brothers, sisters.
Power put it in the professional sphere where your creative vocation flourishes and where decent pay. To toil for little pay contraindicated. Know your price and bargain with employers!
VIRGO. If you want to climb to the top of the divine love (longtime companion) – go for it! Under the rolling stone gathers no moss now you have a high sexual potential and it should "implement".
The theme of commitment in partnership is the most relevant. But to wallow in mutual (I I'm) not, go to sacrifice, asking nothing in return. Then the chosen one will blossom with virtues, forever conquered your heart. And make no mistake, this is your ideal — shod your boots!
Safely drive, demonstrating their best qualities and listening to the advice of the partner.
LIBRA. The theme of harmonious business relationship is key. It lays the Foundation of cooperation for the next year with a sequel to the signing of new contracts, which depend on the career prospects. Who of your companions is to unite, take reliable companions, creating a professional experienced team? The task of lifting, we just need to prove its competitiveness and professional competence. What do you have at the highest level. Work like a horse, too.
However, while the need to pull the who hateful old commitments (to April 15). Don't overdo the work, the risk to take on someone else's karmic burden and ache.
The test for deviation from disease, poor health. Learn in time to equivocate, to relax in privacy, doing what he loved.
And don't forget to "cannibalize" investors, to attract philanthropists temperament secret "button! It is from their generosity depends on your well-being.
SCORPIONS. I wish to keep the business afloat, to have power over others — serve them faithfully, to show the creative originality in the work. Giving, you grow spiritually enriched material. After all, "insert" personal happiness without worries about the fate of others may go out. And aspire to marriage idyll, now it is the fateful task. If the partner is your friend, so impossibly large-scale projects for your Union does not exist.
The future happiness of the family in the hands of the pious, sons-in-law, daughters-in-law. And sons, daughters should tame that temper, let steers half.
ARCHERS. Careerists, professionals, businessmen move in a fateful way, flowery luck. Here you are in demand on all "hundred". Stick to the chain of command, mastering the role of chief Executive. The main thing — to feel, when to command and when to obey, and not to tyrannize their subordinates.
If you can not wait to frolic, to produce couples, embarked on a crazy fun — please! Play, have fun, fall in love, meet interesting people (even if their status does not interest you). Your task is to light fireworks and to bring happiness to those who are discouraged. If found desirable mate, everything is fine, buzz under harmonious thumping of two hearts!
At home hovers the spirit of "second hand", establish relationships with family, untangling old karmic knots.
CAPRICORNS. The compass of destiny points on the heart sphere. Love! Parallel to equip the home nest, realizing unclaimed economic fervor of enthusiasm under own roof. With the household conflicts are possible, so all agree, convince them of the correctness of the implementation of the original ideas for upgrading the furniture, then repair and cohesively work together on the creation of the house of home and emotional comfort.
Education of children pay special attention.
Restore old a friendly environment predefined karmically (until April 15). Why? Something left unfinished in your relationship, and it is necessary to place accents here.
AQUARIANS. If you are able to adapt in different conditions, this allows the flourishing of talents and self-affirmation in society. Mix it up, get all excited, doors are open everywhere. Develop intelligence, Prime your mental "muscles", your brilliant acumen and business agility — the key to triumph in any business. But the priority is advisable to give at home. The role of family berehynia — the main, if you value your personal happiness and interests of the household.
The burden of personal desires — the yoke of the past, make here the revision and discard some, in the end, free resources for progressive initiatives.
The friends do not trust, friendship is a field of temptation, where parasite unclean.
FISH. You will suddenly find that they have become an inveterate workaholic, and if there is a financial incentive — are able to move mountains. Fortunately, nature has endowed the beautiful talents that now are flowing, it's time to "convert" the currency for the benefit of financial growth. Actively communicate with people, expand your sphere of contacts, guided by mutual interests. And let practicality will become an ally. But idle chatter is a waste of precious resources.
In your personal wardrobe prevail old tastes, nostalgia for the old fashion, enjoy (until April 16) deja vu. Now you are a person with a special charm and charm coming from inside.
Comments
comments