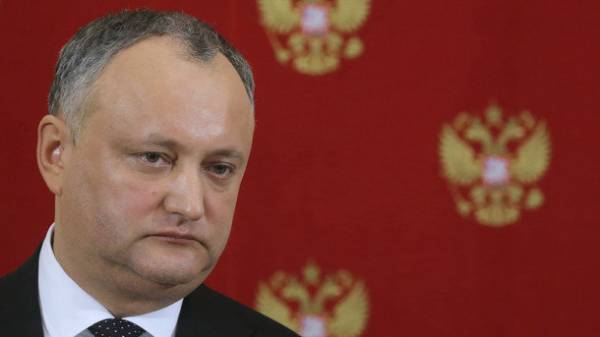 The President of Moldova Igor Dodon has declared that will not sign the law, directed against the Russian media, which offers the ruling Democratic party (PDM).
"I strongly oppose the deterioration of relations with our Russian partners, to keep in power the party that has lost the trust of the population and trying to please the West. And I will block the adoption of any law, aiming to sow discord in society," he stated.
As you know, the governing Democratic party has drafted and will submit to Parliament a bill to ban foreign propaganda in the media. As stated to journalists the press-Secretary of the party, Vitalie Gamurari, it focuses on the Russian TV channels.
"The impression that under the pretext of propaganda by talking about the limitation of many rights and activities of some TV channels. We want to be clear: this does not apply to specific channels. It is clear propaganda, mainly in the Russian media" – said Gamurari.
Comments
comments