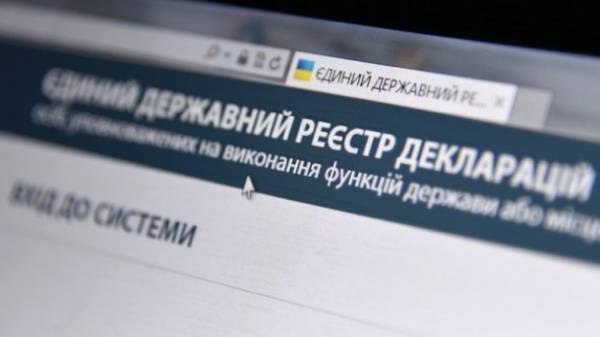 Deputy head of the National Agency for prevention of corruption Ruslan Radetsky States that the Department completed checks about 3 thousand e-returns, 10 referred to the National anticorruption Bureau of Ukraine (NABU).
"To date we have screened about 3 thousand subjects of Declaration," said Radetzky, the TV channel "inter" on Sunday.
He noted that by results of check 10 of the declarations was transferred to NABOO, for 17 protocols on administrative liability and submitted to the court.
According to Radetzky, to increase the number of audited returns possible due to the automation process as required by law, however, such a system has not been created.
He added that the issue at NACP responsible Minister Natalia Korchak.
Comments
comments