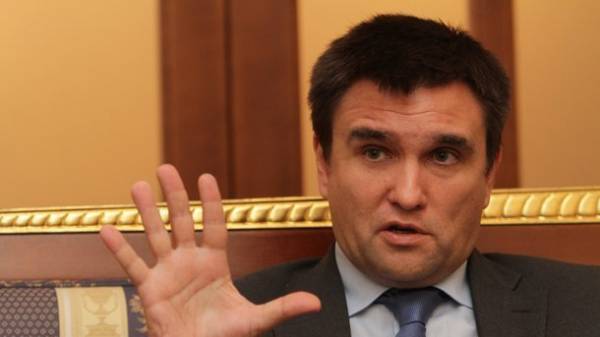 Foreign Minister Pavlo Klimkin urged the European Union to more ambitious and strategic objectives in the development of relations with Ukraine.
He stated this on Saturday in Austria, where he participated in the European Forum Wachau, the press service of the foreign Ministry. "Democratic and European Ukraine is an integral part of stability in Europe," – said Klimkin.
Commenting on the challenges facing modern Europe, the Minister stressed the need for closer cooperation to overcome the existing threats to European security. "Our common European interest is that Russia has stopped its policy of aggression and violation of international law," he said.
Important steps in this direction should be the faithful implementation of the Minsk accords and end the illegal annexation of Crimea, said the Minister.
In this context, Klimkin praised the efforts of the Austrian chairmanship of the OSCE, headed by the acting Chairman, Federal Minister for Europe, integration and foreign Affairs of Austria Sebastian Kurz.
In the context of accession since June 11, the force of visa-free travel to the EU, the Minister said: "This is the moment of freedom and recognition for the Ukrainians. This feeling of belonging to Europe means a lot for us".
Comments
comments