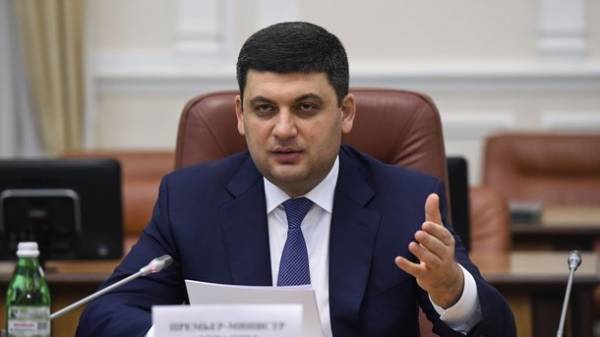 Prime Minister Vladimir Groisman said that he was not interested in the presidential post, and his main goal is the welfare of the citizens. He said this during a meeting with representatives of regional mass media, transfers "RBC-Ukraine".
According to him, he's more concerned that people became easier to live
"No, no, no (presidential ambitions. – Ed.). I have only one ambition, I want to do everything I can to the position of the Prime Minister that the country has changed and people began to live easier," – said Groisman.
The Prime Minister also noted that its task consists first of all in the revival of the Ukrainian economy and pension system.
Recently, the Prime Minister said that Ukraine has increased the average salary in February it amounted to UAH 6209. He stressed that, compared with the same period last year the average salary in Ukraine grew by 35%.
He also told me that the pension reform will increase pensions for most citizens. The Prime Minister stressed that reform will be held in 2017.
Comments
comments