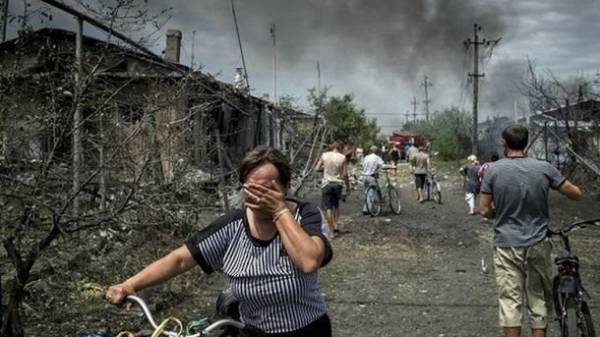 Ukraine will not forgive the invaders killing Ukrainians in Donbas. This was stated by President Petro Poroshenko, opening the military parade in Kiev, the press service of the head of state.
"We bow our heads in memory of the heroes who sacrificed their lives for the peaceful future of Ukraine. Bow to every Ukrainian family, who lost husband or son, mother or daughter. With extreme pain in these days we remember the heroes of Ilovaisk. They treacherously attacked units of the Russian regular army, who burst onto our land without declaring war, as Hitler.
SEE ALSO
Poroshenko explained why 100 years ago, Russia seized the Ukraine
On independence, a minute of silence in memory of victims of Ukrainian soldiers and civilians in the Donbass.
"Please observe a moment of silence Ukrainian soldiers and peaceful citizens of Ukraine who died in the war, unleashed by the Russian aggressor. In total more than ten thousands of Ukrainian lives on the conscience of the Kremlin. I will never forget and never forgive. Anyone," – said Poroshenko.
We will remind, in March 2017, the UN stated that for the entire period of hostilities in the Donbas killed more than 2 thousand civilians, from 7 to 9 thousand were wounded.
Comments
comments