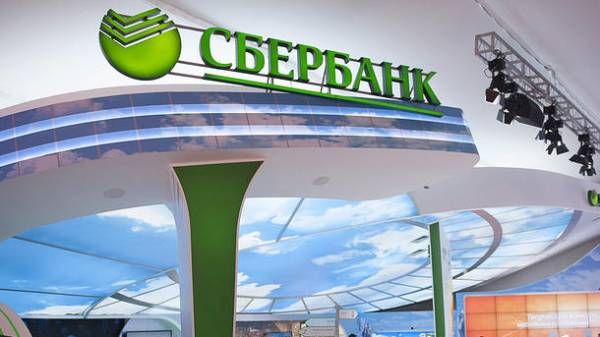 In response to the recognition of Sberbank of Russia passports of the so-called "DNR" and "LNR", the national Bank of Ukraine will impose sanctions against Russian banks, however, need the corresponding decision of the NSDC. This was stated by a member of the NBU Council Vasyl Furman, the TV channel ZIK.
"The NBU will impose sanctions against Russian banks, – said the representative of the NBU Council. – You can not even think." According to him, such decision can be expected by the end of the week.
However, that all was fulfilled in the legislative field, for the NBU should be a decision of the Council of national security and defense. Because the national Bank is deprived of legislative initiative, and in this case will be the only performer who will perform the decision of higher authorities.
At the same time, Furman said that such steps need to be taken carefully. The representative of the NBU Council gave the figures – only the Bank holding the funds of 1 million 200 thousand depositors of Ukrainian. The total credit portfolio is around 60 billion 27% of the Bank's customers – is a Ukrainian state enterprise. Among them – Donetsk "Ukrzaliznytsya", which does not repay the loans.
In the case of the introduction of the interim administration, the Ukrainian depositors at risk of losing about 8 billion hryvnia because of the Deposit guarantee Fund will be paid only 3 billion hryvnia
Also, according to Furman, none of the Russian banks in Ukraine over the past two years did not show a profit, but only losses.
We will remind, today the Sberbank of Russia in Ukraine has imposed restrictions on cash withdrawals limit is 30 thousand hryvnia per customer per day. Also the limit applies to the withdrawals of deposits.
Sberbank is called temporary restrictions and explain the violation of the schedules of collection of branches and ATMs branch network.
We will remind, earlier in Kiev the activists have sealed the office of Sberbank of Russia. Discontent led to the decision of the savings Bank working with customers "citizenship" of the so-called "DNR" and "LNR".
As it became known on 7 March, Sberbank has agreed to serve customers with unrecognized by the international community and Ukraine "passports" so-called "DNR" and "LNR".
In turn, the Minister of internal Affairs Arsen Avakov criticized the actions of the Russian Sberbank. He said that after that, the Bank can't work in Ukraine and urged the NBU to impose sanctions.
As is known, the savings Bank of Ukraine operates as a subsidiary of the Russian financial institutions, but operates under the laws of Ukraine.
Comments
comments