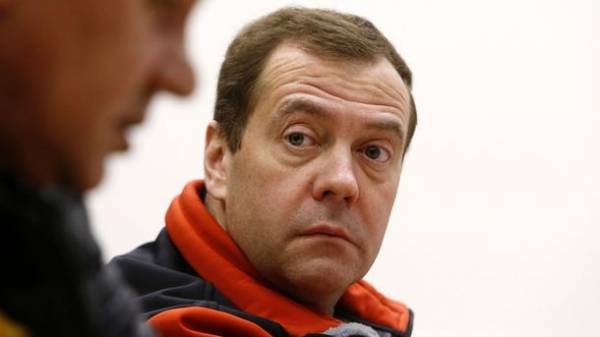 Press Secretary of Russian President Dmitry Peskov said that the charges of Prime Minister Dmitry Medvedev in corruption are populism. He said this in an interview with ABC News, reports.
Host of Good Morning America mentioned Russian opposition leader Alexei Navalny about corrupt practices of Prime Minister Dmitry Medvedev and asked him how he could afford all this on the salary that he is paid in the government.
Peskov said that civil servants in Russia submit returns on income.
"Every year we submit our declarations on income and expenditures in the special bodies that double-check these declarations. Our income is very, very transparent to those authorities responsible for the fight against corruption in our country," he said, Avilov to answer the question.
The press Secretary of the head of the Russian Federation said that allegations of corruption are "populism".
"Populist accusations that we sometimes see in the press that we hear from different activists, not true, because these activists are simply not aware of the information that is available to the special services," he said.
We will remind, on March 26, almost a hundred of Russian cities protested "He's not Dimon." In many cities the protests ended in mass arrests. For example, in the center of Moscow detained 800 people
Only a few days commented on the protests Vladimir Putin. According to the Russian President, meetings – is tool "Arab spring" that resulted in Ukraine "a coup d'etat and chaos."
It was also reported that the Russian media have noticed a "sad" look Medvedev in the aftermath of nationwide protests.
Comments
comments