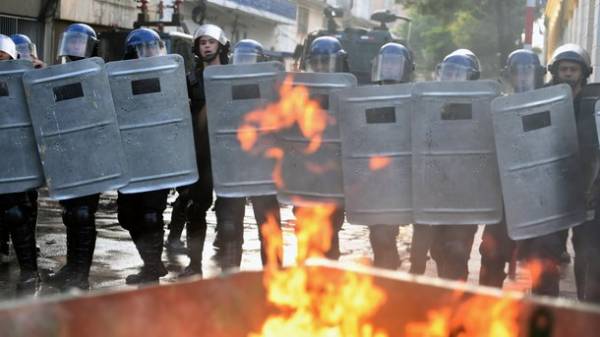 The police of Paraguay opened fire during protests against the amendments of the President on re-election, one person was killed. It is reported EFE.
According to the Agency, the police rushed into the building, where protesters and opened fire. One of the demonstrators was killed and several people were seriously injured.
Earlier it was reported that in Asuncion protesters stormed and set fire to the Congress of Paraguay after the Senate secretly voted for a constitutional amendment, which would have allowed President Horacio Cartes to run again.
The Constitution prohibits reelection, as it was adopted in 1992 after the 1989 fall of dictatorship. The amendment also requires the approval of the house of representatives.
"Carried out the state coup, we will fight back, and we call upon the people to resist together with us," said Senator Desiree Masi of the Opposition progressive democratic party.
The demonstrators set fire to tires and removed part of the fencing surrounding the Congress building. The police used tear gas and rubber bullets.
Comments
comments