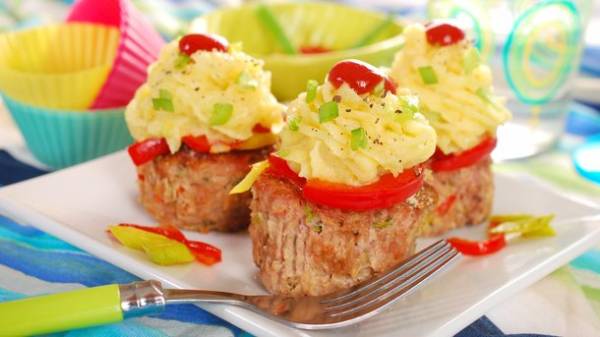 Tomorrow the whole Ukraine will be on the ears: to celebrate the Day of laughter, or as it is called, April fool's Day. This is a wonderful occasion to gather with friends and play each other. We offer you a wonderful way to cheer up yourself and loved ones — to submit to the festive table on this day, dishes-faux.
They cream, for example, can be mashed potatoes, melted cheese — egg glaze, and vegetables — colorful marmalade. Make sure to attract to cooking funny food their children: they just throw you a couple of interesting ideas, original as to deceive guests by using conventional products.
ICE-CREAM AND MASHED POTATOES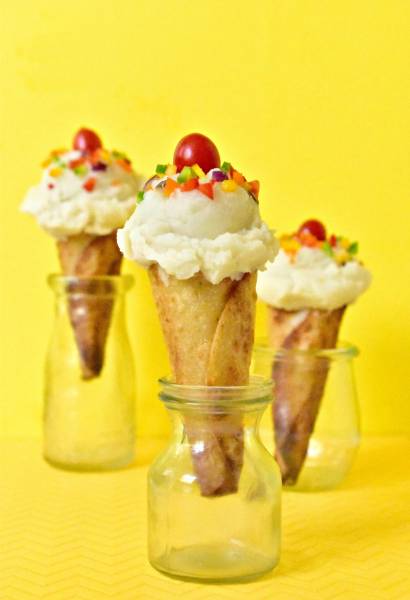 Ingredients (for 10 servings):
1 kg of potatoes
Warm milk/cream 200 ml
Butter 2 tbsp
Salt to taste
Green onions-2-3 stalk
Cones for ice cream 10 PCs
Preparation (20 minutes):
Peel and wash the potatoes, boil salt water, drain it. A pot of potatoes for some time to hold light or fire in the oven to evaporate rest of the water. Then, without letting the potatoes cool, RUB it through a sieve or mash them with a pestle, to add butter, and stir, pour hot milk or cream. Add the chopped green onions. Fill cones for ice cream smoothie. You can decorate slices of pepper, cucumber, tomato, olives.
SWEET "HAMBURGER"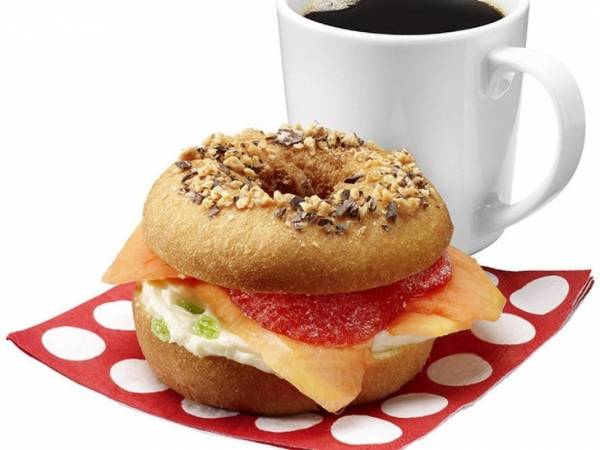 Ingredients (for 1 serving):
Bagel 1 piece
Honey 2 tsp.
Nuts 50 g
Chocolate 50 g
Mango 1 slice
Marmalade 50 g
Cream 2 tsp.
Vanilla sugar to taste
Preparation (10 minutes):
Cut a large donut in half. Brush one half cream whipped with vanilla sugar, and top off with slices of mango (it will be "salmon"). The role of the tomato and onion will perform red and green jelly, cut into small pieces. Cover with a second bagel and sprinkle with ground nuts and chocolate pieces. All your "hamburger" is ready!
GRILLED "CHEESE"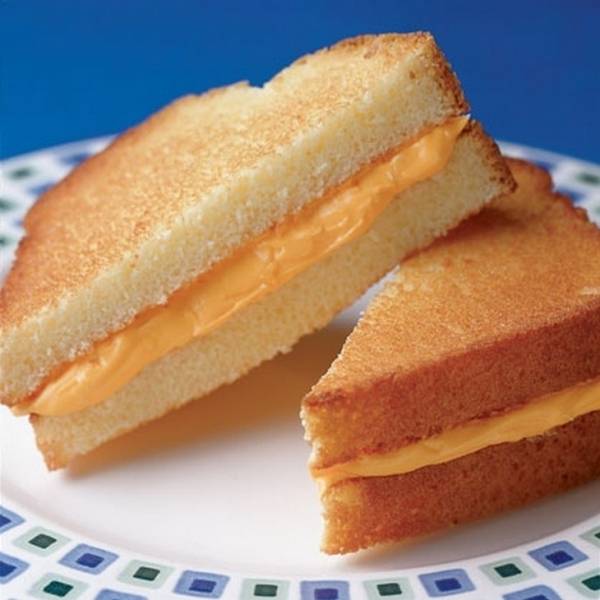 Ingredients (for 2 servings):
The toasted bread 4 pieces
Food coloring (yellow), or turmeric pinch
Egg 1 PC.
Sugar 50 g
Citric acid a pinch
Preparation (15 minutes):
Fry the toasts, roast them until Golden brown. Whisk the whites with the sugar and citric acid in the foam, add the dye or turmeric. Cut each piece diagonally, brush with glaze (it will be "melted cheese"), cover it with another piece, pressing to glaze flowed like cheese.
MEAT "MUFFINS"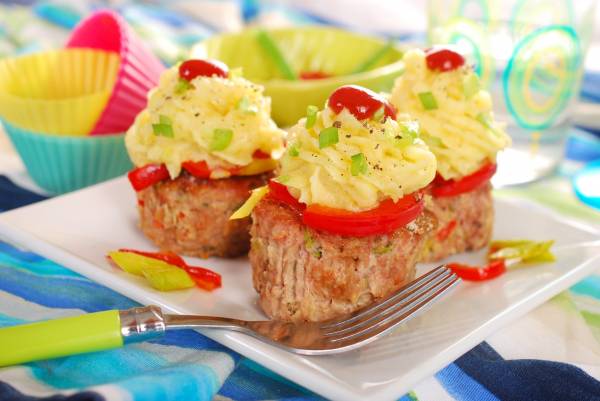 Ingredients (for 12 servings):
Minced meat 500 g
Carrot 1 PC.
Onions 1/2
Celery 2 stalks
Breadcrumbs 1/4 Cup
Grated Parmesan 1/4 Cup
Milk 1/4 Cup
Chopped parsley 1/4 Cup
Egg 2 PCs.
Salt and pepper to taste
For decoration:
mashed potatoes,
beet juice,
sweet pepper
Preparation (60 minutes):
Soak the breadcrumbs in milk. Vegetables finely chop and fry in oil. Knead the minced meat, vegetables, cheese, eggs, breadcrumbs, parsley, salt and pepper. Put the mixture in muffin tins. Bake at 200 °C for 20-25 minutes. Cool the cupcakes. At this time, prepare the mashed potatoes. Half to paint beet juice. To fill this "icing" piping bag and decorate her cupcakes.
Comments
comments