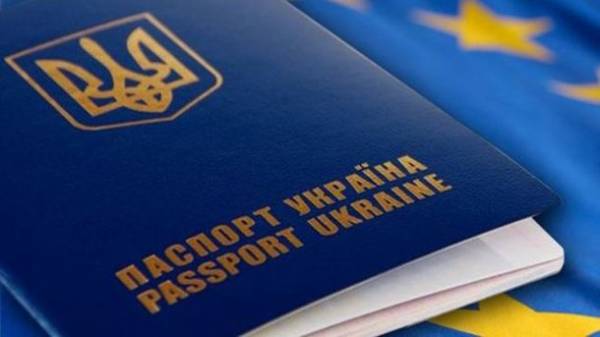 Residents of the occupied territories of Donbass and Crimea can't stay without the passport for travel abroad, in case of failure to obtain a biometric passport they need to provide passports of the old sample. It is declared by the President of Ukraine Petro Poroshenko.
"I would like to emphasize that if you have problems with issuing passports to those who are in occupied territory or in the Crimea, it is necessary to perform our regulatory framework. Without passports they can not leave," – said Poroshenko during the meeting of the Volyn regional state administration about the readiness to visa-free regime.
He also noted that in the absence of the ability to marry residents of the occupied territories biometric passports in coordination with the security Service of Ukraine and the Ministry of foreign Affairs should submit to the consideration of the Cabinet of Ministers of Ukraine about the fact that for these people it is possible to issue passports of the old sample.
As reported, on may 17 in Strasbourg was held the ceremony of signing the agreement on granting Ukraine a visa-free regime with the European Union. It also was attended by the President of Ukraine Petro Poroshenko.
It also became known, as now Ukrainians will have to have a minimum of money to the visa-free border crossing with the EU.
The website "Today" figured out how to issue the biometric passport and how long it will take time, despite the queue.
Comments
comments