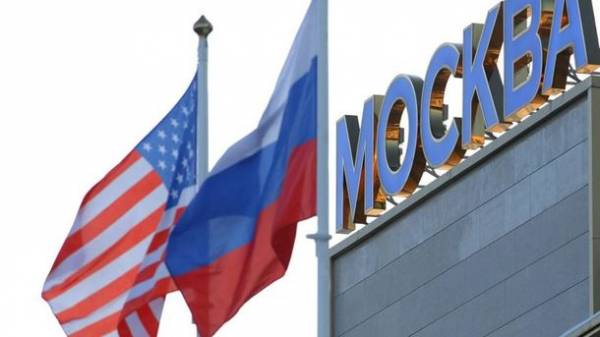 In the United States Congress introduced a bill to impose new sanctions against Russia, the draft law published on the official Congress website, the TV channel "112 Ukraine".
The author of the bill is a Republican Congressman from West Virginia, Alexander Mooney.
The draft law envisages the introduction of new restrictive measures against Russia "in response to threats from the Russian government and other aggressive actions of Russia".
It is expected that sanctions will be imposed against those whom the US authorities suspected of cyber attacks, but also against those companies that do business with Russian intelligence or the enterprises of the military-industrial complex.
The bill proposes to give the status of a law, the sanctions that have been imposed in connection with the complication of Russian-Ukrainian relations.
New financial sanctions in the case of a law will affect the extraction of Russian oil and natural gas, construction of oil pipelines, nuclear projects.
In addition, under the new law, the Secretary of state must provide Congress a report on the media, which are controlled by the government of Russia, and also affiliated persons of working abroad.
Against Russia were involved in economic sanctions by the United States, the European Union and some other countries in the spring of 2014, after Russia annexed the Ukrainian Peninsula of Crimea and military aggression in Eastern Ukraine. The sanctions packages several times expanded and tightened.
We will remind, earlier the Secretary of state Tillerson said the United States will leave in force the sanctions against Russia as long as it does not fulfill all the conditions of the Minsk agreements and will not return Crimea to Ukraine.
Comments
comments