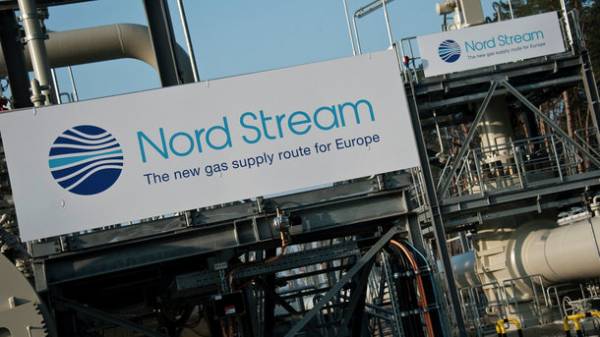 The European Union abandons efforts on opposition to the construction of the Russian pipeline "Nord stream-2" for gas supplies to Europe bypassing Eastern Europe, writes The Wall Street Journal reports.
"Under pressure from about a dozen States, led by Poland, the EU authorities tried to prevent the implementation of the project. But now Brussels is proposing to discuss with Moscow how to remove the concerns of some countries in the security sphere," writes the magazine.
According to the newspaper, the EU fears related to the fact that the pipeline will increase energy dependence on Russia, however, the legal grounds for blocking the project was not.
In this regard, the magazine recalled a recently published letter of the European Commission to the heads of energy agencies of Sweden and Denmark.
"We don't like the "Nord stream-2″ in political terms. But the Commission has no legal grounds to prevent it, because EU rules do not apply to the offshore part of the pipeline," – said in it.
According to the magazine, now the European Commission will try to obtain from the EU countries agreed to negotiations with Russia to define the legal framework for the "Nord stream-2".
We will remind, the day before Reuters also with reference to the Danish newspaper Politiken wrote that the European Commission plans to ask permission from the EU to start negotiations with Russia on the construction of the pipeline.
And in the middle of the month, European online edition Euractiv wrote that Europe is ready to endorse the "Nord stream-2".
Help. The project "Northern stream-2" involves the construction of two pipelines with a total capacity of 55 billion cubic meters of gas off the coast of Russia through the Baltic sea to Germany.
Comments
comments