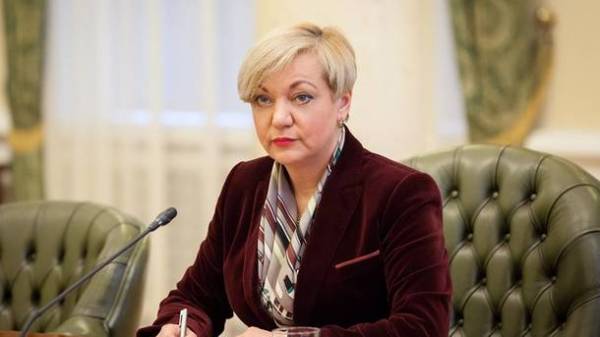 The head of the National Bank of Ukraine (NBU) Valeria Gontareva after the may holidays is going to go a long vacation. About this "Ukrainian news" said a source knowledgeable about the plans of the head of the NBU.
According to the interlocutor, vacation Gontareva may continue for about two months.
To lead the NBU will first Deputy Gontareva Yakov Smoliy.
According to the Agency, he personally promised the President not to quit under any circumstances until the appointment of a new Chairman of the Board of the regulator.
As you know, April 10, Gontareva has officially announced his resignation. The statement of Gontareva must be signed by the President of Ukraine Petro Poroshenko, after which it will be considered by the Verkhovna Rada.
Resign Gontareva promised to leave on may 10, notifying, according to the rules for a month. But neither the President nor the Verkhovna Rada of her dismissal has not yet been approved.
Earlier media reported that the President Petro Poroshenko decided on the candidate on a post of the new head of the national Bank became Chairman of the Board of Raiffeisen Bank Aval Vladimir Lavrenchuk. He Lavrenchuk said he was not against Gontareva to replace her position.
Comments
comments