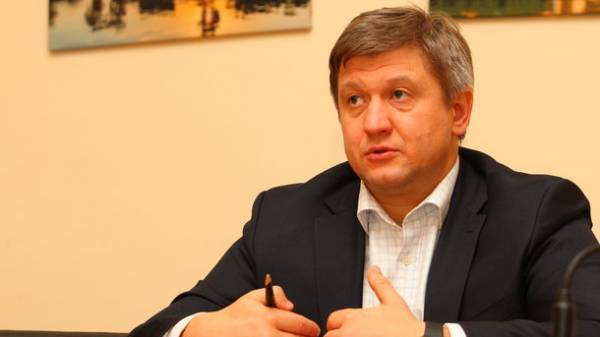 The Cabinet of Ministers of Ukraine at its meeting on 27 September approved a draft law on corporate governance in state-owned banks. This was announced by Finance Minister Alexander danyluk on his page in Facebook.
"Provides for the establishment of Supervisory boards, where the majority of members are independent professionals and are selected according to a clear and transparent procedure", – said danyluk.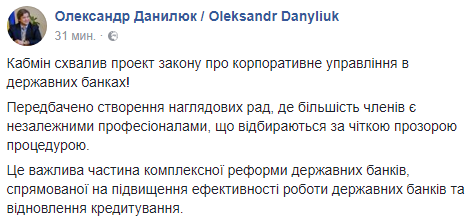 According to him, the changes prescribed in the bill are an important part of a comprehensive reform of the state banks. This reform, as explained by the Minister aimed at improving the efficiency of financial institutions, as well as the resumption of lending.
SEE ALSO
The state will partially get rid of banks – NBU
As you know, corporate governance is a system of relationships between company's management bodies, shareholders and other stakeholders. Used to specify the course of development of the company and monitored its activities.
A proper system of corporate governance allows investors to be confident that the management of the company reasonably uses of their investments and thus increases the cost of their participation in the capital of the company.
Comments
comments