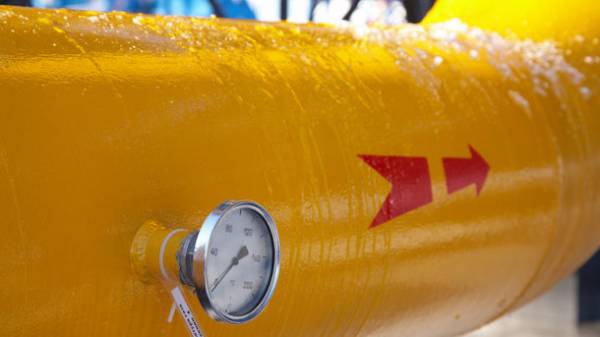 Russia and Belarus failed to agree on the settlement of the gas dispute on the results of negotiations of Prime Ministers of the two countries. This was stated by Minister of energy of Russia Alexander Novak on the results of negotiations.
"Just finished negotiations on gas issue between the governments of the Russian Federation and Belarus. Discussed the parties ' positions, again checked the current situation. Unfortunately, I do not agree completely about the settlement of the conflict", – said the Russian Minister.
"The Belarusian side is not ready to repay the accumulated debt without providing the Russian party preferences, and the timing, pricing. Let me remind you that today the accumulated debt is more than $ 700 million", – said Novak.
Thus a press-the Secretary of Prime Minister of Belarus Vladislav Sucevic said that Minsk does not recognize the so-called debt for Russian gas.
"As for the statements of the head of the Ministry of energy Alexander Novak on the unwillingness of Belarus to pay off so called debt to Russia for gas, the Belarusian side does not consider these funds as debt," said Cichewicz.
Recall from the beginning of 2016 Belarus is negotiating with Russia on reducing gas prices. The Republic insisted on the equal export prices and wanted to pay 73 dollars per thousand cubic meters of gas instead of $ 132, which requires the Russian Federation.
Comments
comments