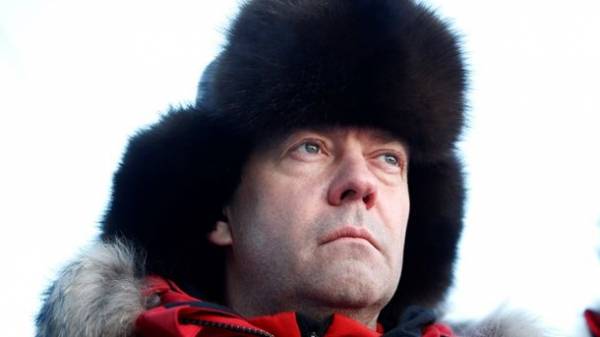 Russian media drew attention to pogrustnevshy view of Prime Minister Dmitry Medvedev, after the elections on 26 March in hundreds of cities of Russia anti-corruption protests, "He's not Dimon."
The reason for the protests was the lack of reaction from the authorities on the results of the investigation about the corruption schemes, Dmitry Medvedev.
"Medvedev is not a word made it clear what he thinks about past protests. In the absence of official comments the Prime Minister had to follow his movements and emotions before and after the rally", – writes "gazety".
It is noteworthy that yesterday, for the first time commented on the protests in Russia, Vladimir Putin. According to the Russian President, meetings – is tool "Arab spring" that resulted in Ukraine "a coup d'etat and chaos."
He also said that the Russian authorities consistently Borja corruption and its level decreased.
Recall that the protests in many cities over the mass arrests. For example, in the center of Moscow detained 800 people, including the organizer of the campaign of Alexei Navalny.
Comments
comments