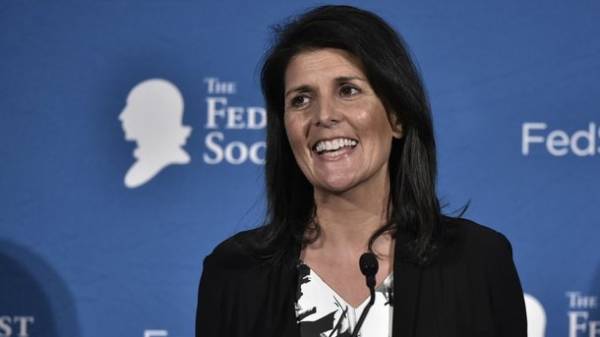 The Ambassador of the United States of America to the United Nations (UN), Nikki Haley declares that the US no longer focus on the question of removing President Bashar al-Assad's government in this country.
As specifies Reuters, the US Ambassador to the UN said that the US is no longer a priority the question of how to get rid of Assad.
"Our priority is to really look at how we solve problems, and with whom we must cooperate to truly change the situation of people in Syria," said Haley.
"We can't necessarily focus on Assad the way, as did the previous administration," added Haley.
Earlier, Syrian President Bashar al-Assad said that Damascus does not see opportunities for cooperation with the administration of U.S. President Donald trump. He also noted that the presence of U.S. troops in Syria will not help his country to defeat the "Islamic state" (IG, is prohibited in Russia).
Comments
comments