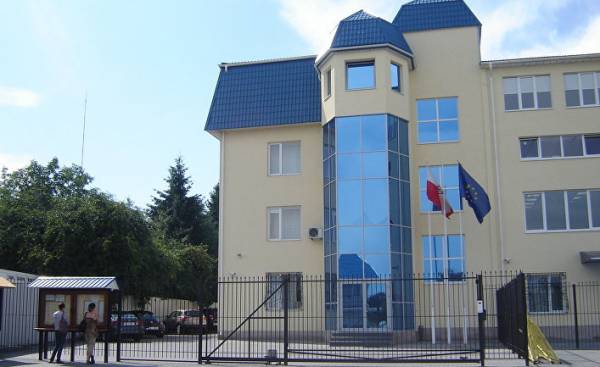 Fronda.pl: the building of the Polish Consulate in Lutsk fired from a grenade launcher. Do you think it could be a Russian provocation?
Roman Polko (Roman Polko): the Situation in Ukraine is unstable, and different kinds of provocations do cannot be ruled out. Russia conducts large-scale information offensive. Such actions fit the scenario of the worsening relations between poles and Ukrainians, building a wall between them. In this area the Russians are making great strides, thanks to which they are able to freely implement their interests in Ukraine.
– How, in your opinion, it is likely that this provocation was involved with Ukrainian nationalists?
— I don't think they're involved in it, although both parties succumb to Russian propaganda and allow themselves to be provoked. We hear it in the statements of both Polish and Ukrainian nationalists. However, I do not think that the Ukrainian nationalists could make such a serious attack.
– So far we have witnessed provocations on historical ground, at least remember the incident in ghouta penyatskoy (where was destroyed the monument to poles murdered in 1944 — approx. TRANS.). The shelling of the Polish Consulate — it is a larger event?
— Earlier we have been watching the return to the theme of the complex historical relations between Poland and Ukraine, which were discussed by the historians. If we osmislili relations with other countries in the same categories, we would not be able to establish normal contacts with anyone. About relations with Germany in this case would not be considered.
Putin's Russia skillfully uses these historical disputes, and many useful idiots buy into her rhetoric. The attack on the Consulate could be an attempt to show that squabbles between poles and Ukrainians is not only the past but also the present. This story should take a look calmly and soberly. The Ukrainian side will be engaged in search of criminals, it is important not to succumb to provocations.
– Do you think such incidents will happen again?
— It is likely. The Russian "trolls" is not always sitting behind desks at computers. They can be "little green men", which is very effective in the same style conducted an offensive operation in Crimea and Donbass, have quarreled among themselves people who lived peacefully among themselves and maintain a normal relationship.
– Will there be an increase after such incidents, the risk of tensions between poles and Ukrainians in our country?
I hope that the situation will not develop in this direction. It is important that public administration and governments themselves went on the attack. Not only to respond to the rumours, you need to do: to tell people about certain things, to build good relationships. It is very important to us, because a stable and well-functioning Ukrainian state is the guarantor of stability of the entire region. I think the priority should go to such rhetoric, and not hostility on the grounds of historical issues and seeking out difficult moments in our past relationships.
Comments
comments