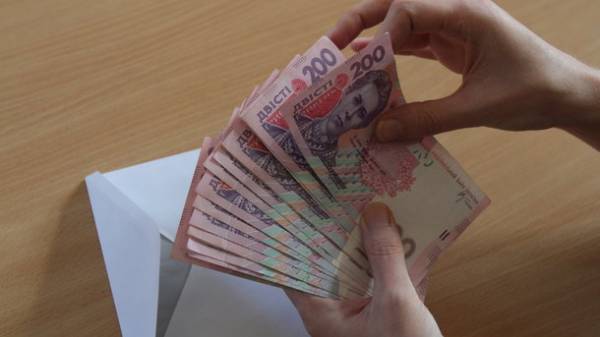 Arrears of wages in Ukraine in August 2017 decreased by 6% compared with July and amounted to 2.37 billion UAH. According to the State statistics service (gosstat).
Compared to August 2016, arrears of wages increased by 16.1% or by UAH 331 million.
The greatest amount of debt accumulated enterprises Luhansk (22.8 per cent), Donetsk (21,2%) and Kharkiv (10.9 per cent) regions.
SEE ALSO
Will rise if prices in Ukraine due to the "modernization" of pensions in October
The least amount of accumulated debt of the enterprise in Chernivtsi (0,07%), Transcarpathian (0,14%) and Zhytomyr (0,18%) regions.
Statedata cites excluding the temporarily occupied territory of the Autonomous Republic of Crimea and Sevastopol, as well as part of the zone of the antiterrorist operation.
We will remind, in Ukraine fell average wage for the year the nominal salary has grown considerably, but on a monthly basis, have already started to decline.
Comments
comments