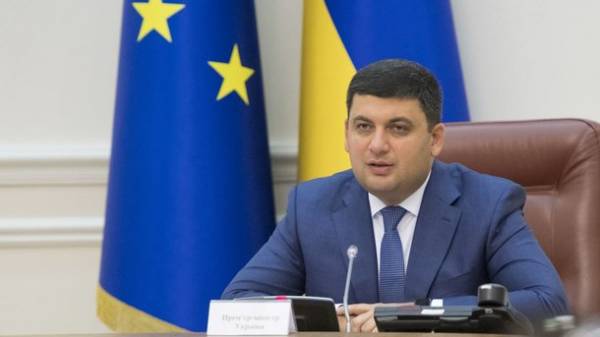 Pension reform in Ukraine with a quality reform may be balanced by 2024. This was announced by Prime Minister Vladimir Groisman at a business forum in Kiev.
"The pension Fund deficit is equal to almost 50%. So the pension system can not work, given the fact that 80% of Ukrainian pensioners are on the minimum pension. We must change this system, to provide a system that is fair to working people, and it would mean that, according to our calculations, this system by 2024 could become completely self-sufficient and balanced," – said the Prime Minister.
According to Groisman, the government is actively working on pension reform for two months publicly it presents.
Recall that the pension reform is part of a program of reforms approved by the IMF to Ukraine in March 2015.
A key objective of reform should be the establishment of a just pensions, while reducing the budget deficit of the Pension Fund, which currently exceeds 140 billion.
The mechanism to achieve these goals is now discussed. At the same time, it does not imply a mandatory increase in the retirement age. According to government estimates, to perform the task of deficit reduction of PF by legalization of wages and the growth in the number of payers of single social contribution is a key source of filling the budget of the Pension Fund.
According to the government, the decision to raise the minimum wage to RS 3200 runs today in full as in the public sector and the private sector.
As reported, Ukraine a few days ago agreed on the final version of the Memorandum of cooperation with the IMF. As a result, this month the government expects to receive next loan tranche of one billion dollars.
Ukraine and the IMF in March 2015 signed a Memorandum of economic and financial policies which the country should undertake in the framework of the extended Fund (EFF).
Just program worked for Ukraine of about $ 17 billion of which have already been allocated 7,7 billion dollars.
So, in September 2016 after a delay of a year, the IMF has approved granting Ukraine the third tranche in the amount of one billion dollars.
Comments
comments