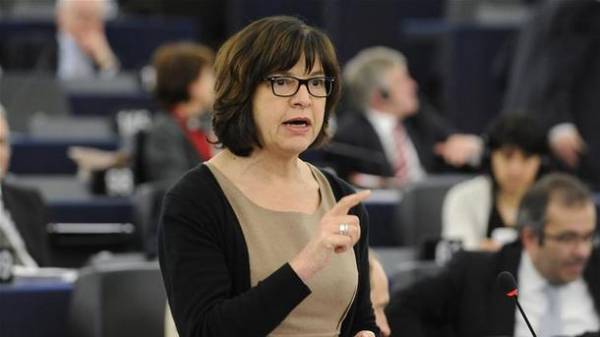 Member of the European Parliament Rebecca harms believes that the President of Ukraine was supposed to sign changes to e-Declaration, which is to submit the electronic Declaration has ordered anti-corruption activists. This is stated in the statement harms, reports "Ukrainian truth".
"The President's decision not to veto, but to sign the amendments to the law on electronic Declaration – is a huge disappointment. Amended should be revised. Special orientation of the amendments on NGOs active in fighting corruption, easing the rules of transparency, this is a significant step backwards in the reform process in Ukraine", – said harms.
"The mistrust against civil society, which plays a constructive and crucial role throughout the reform process, is harmful and counterproductive to the fight against corruption and the political process in Ukraine", – said the MEP.
As reported, on March 23 the Verkhovna Rada adopted the law on amendments to article 3 of the law of Ukraine "On corruption prevention" (No. 6172), which frees the troops, NCOs, petty officers and squads, Junior officers from filing e-returns and requires that representatives of public associations.
On March 27 the President of Ukraine signed the law.
Comments
comments