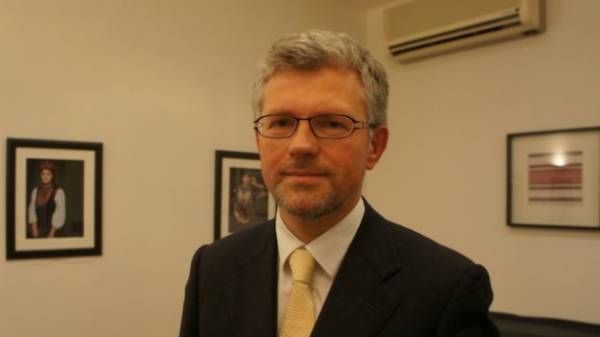 The Ambassador of Ukraine in Germany Andrey Melnik reported that he had sent to the German foreign Ministry a note of protest in connection with the illegal visit in the temporary occupied by Russia Crimea policy from Quakenbrück.
"Sent a note of protest regarding the illegal visit to the Crimea the local policy of Quakenbrück," wrote Miller on Wednesday evening in his account Twitter.
The diplomat expressed confidence that the practice of violation of Ukrainian legislation will have for the citizen of Germany disastrous legal consequences.
"A bold disregard for the laws of Ukraine will have on the offender-recidivist dire legal consequences," wrote Miller.
Comments
comments