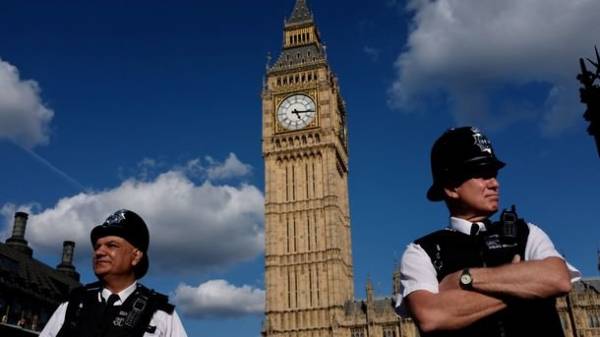 In the British capital in connection with the anti-terrorist operation, which was held last week in London, arrested three suspects – girls 18-19 years old. This was reported in the London police.
Reportedly, the suspects were arrested during the operation, which was carried out at three addresses in London on the basis of the information received in the course of the Thursday RAID.
Now all three suspects are in temporary detention outside London, the report said. They are suspected of planning, preparing or instigating acts of terrorism.
It is noted that last Thursday the police had conducted anti-terrorist operation in Harlesden road in London's Willesden and at the same time in Kent.
According to the results of the operation were arrested, including two men and a 20-year-old girl, reported to Scotland yard. Another 21-year-old girl was wounded by police during the RAID.
Another suspect – 43-year – old woman police arrested in the same operation in Kent, later on Thursday.
All the detainees are suspected of preparing terrorist acts and incitement. Their names and origins have not been disclosed.
One of the six arrested were 21-year-old British citizen Mohamed Amoudi, a native of Yemen. On Saturday it became known that he had previously been questioned on suspicion of attempting to travel to fight in Syria on the "Islamic state".
Also on Thursday, police arrested 27-year-old man armed with two knives, not far from the Parliament building.
We will remind, the result was a perfect March 22, in London, the attack killed five people, including the attacker, 40 people were injured, including tourists from France, South Korea and Romania.
The car with the offender first rode on the sidewalk on Westminster bridge, knocking down pedestrians, then crashed into the fence next to big Ben. The assailant then ran into the territory of the British Parliament with two knives in his hands and killed a COP, then was shot.
Comments
comments