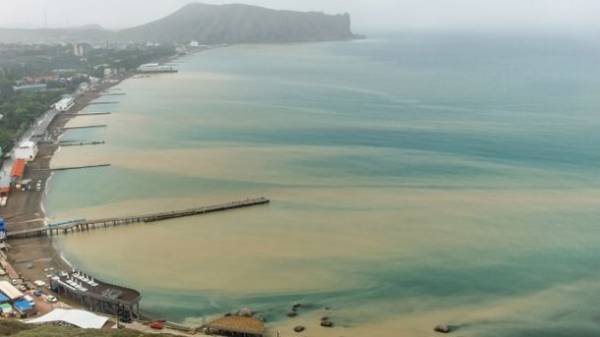 The overlap of Ukraine's water constrains economic development of the occupied Crimea, and in some areas it is in restricted mode. This was stated by the Secretary of security Council of Russia Nikolai Patrushev, Interfax-Russia.
He noted that just last year the water intake on the Peninsula has decreased in five times, which is fraught with consequences for the development of the annexed Crimea, a 92% decline in irrigated area.
"Water scarcity constrains socio-economic development of the region, creates a threat to the functioning of the base for the agricultural economy of the Crimea and sanatorium-resort complexes", – said Patrushev.
He also spoke about the alarming situation of fresh water on the East of the Peninsula, where its supply in some places is in a restricted mode.
"It is necessary to take additional measures to reduce the deficit of water resources, including, perhaps, through the optimization of water use and use alternative water supply options such as seawater desalination, the use of closed water cycle," said Secretary of the Russian security Council.
He also noted that a significant part of hydraulic structures in the Crimea operated for over 30 years, this creates a risk of accidents and emergencies.
It is worth noting that earlier representatives of the occupying "authorities" of the annexed Crimea claimed that the lack of supply from Ukraine will not affect the situation with sufficiency of water.
As reported April 30, at the administrative border with the occupied Crimea on the North Crimean canal was constructed stationary concrete dam, which blocked the flow of water to the occupied Peninsula.
Comments
comments