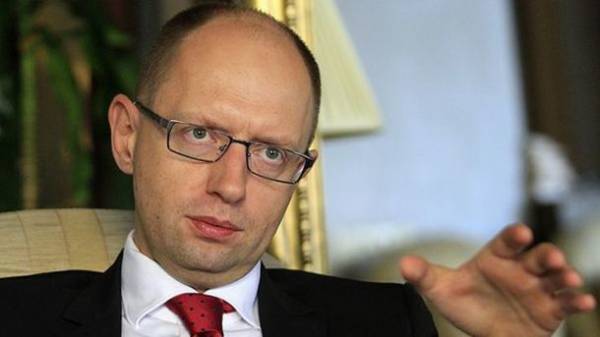 Prime Minister of Ukraine Volodymyr Groysman considers as absurd and politically motivated decision of the Essentuki city court (Stavropol territory) about correspondence arrest of the leader of the Ukrainian party "national front", the former Prime Minister of the country Arseniy Yatsenyuk.
"As you know, the Russian court decided on the correspondence condemnation of Arseniy Yatsenyuk for the alleged participation in the Chechen war. This accusation is patently absurd and politically motivated. We are talking about accusing someone, and the former Prime Minister of our country, and even in that he is a terrorist. In fact, we all know who is the real and principal terrorists in the post-Soviet space", – Groysman wrote in his Facebook page on Wednesday evening.
As reported, the Essentuki city court (Stavropol territory) by an investigator of the Main investigation Department of the TFR in the North Caucasian Federal district in absentia, was taken into custody Yatsenyuk. Investigators have requested the arrest in connection with charges under part 2 of article 209 ("Participation in an armed group (gang)") of the Criminal code of the Russian Federation.
The Minister of justice of Ukraine Pavel Petrenko said that the Ministry will seek clarification on the recognition of the unjust decisions of the Russian courts in relation to citizens of Ukraine, including in respect of "in absentia arrest of" the leader of the party "national front", the ex-Prime Minister Arseniy Yatsenyuk.
Comments
comments