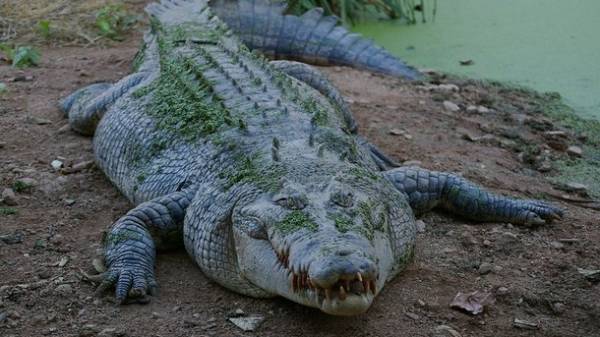 37-year-old large American Laura Robinson Griffin the other day for the first time went to hunt alligators. Inexperienced woman miraculously managed to kill a four-metre long reptile, reports the Sacramento Bee.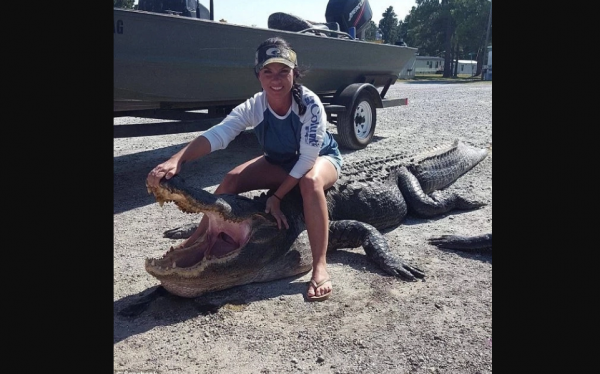 Photo: Laura Robinson Griffin
A resident of South Carolina for two hours was stalking predator in the swampy pond. She managed to pick up a hook for catching alligators, but he slipped away and returned only an hour later. The second time the hunters stuck in the reptile three hook and pulled it to the surface.
"In our boat five meters. When an alligator came up on the surface, I saw that he was almost as long. I shot him more than once, I shot three times. If we put this in the boat, then you need to be sure that it's dead", she said.
According to the woman, she plans to eat its prey.
"The meat will last for a year, she said. We kill not for fun, and extracted meat."
SEE ALSO
The woman gave birth to a baby with the appearance of the stranger and refused to breastfeed (18+)
The authorities of South Carolina are hunting for alligators every year to control their numbers. This year the largest individual was shot by Griffin. Last year hunters killed the alligator, which was 26 inches long.
For catching alligators use hooks with bait, tied on the rope. They resemble fish hooks, but much more.
Comments
comments