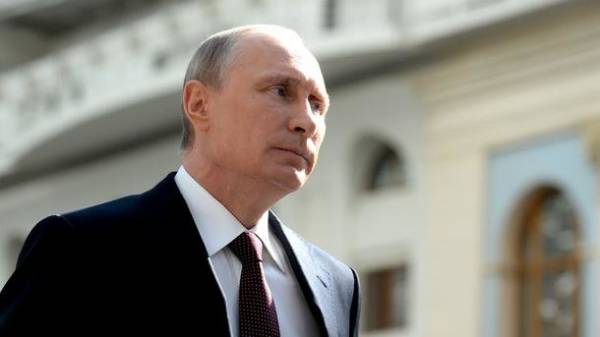 Asked the host of the forum on the problems of the Arctic in Arkhangelsk, not trying Russia to influence the results of elections in the United States, Putin said: "once Reagan, debating over taxes, referring to Americans, said, "Read my lips – No!".
"We hear these endless and baseless accusations of some kind of intervention, talking about cyber security," the President said at the plenary meeting of the International Arctic forum in Arkhangelsk.
"You know that we have been offered to the American side to develop and sign a joint document, the intergovernmental agreement on cybersecurity. The American side refused," Putin continued.
He suggested that Washington has taken such a decision "because we are profitable to blame this on the basis of the domestic political calendar."
The Russian President believes that it is not in the interests of Moscow and Washington to bring to the absurd Russian-American relations, which are currently practically zero.
He said that Russia belongs to the United States as a great power, which intends to establish good partnerships.
"We perceive and treat the United States as a superpower with which we want to establish very good partnerships. Everything else is a lie and nonsense," Putin said.
Answering the question of the leader relative to the fact that the US Congress considered the question of Russia's use of disinformation to influence the outcome of elections in the United States, Putin said: "All of it is used for the domestic American agenda."
"This anti-Russian card is played to the interests of certain political forces of the United States to raise, to consolidate their own positions within the United States," – said the Russian President.
Earlier, Vladimir Putin warned the U.S. that the confrontation in Ukraine could lead to global conflict.
Comments
comments