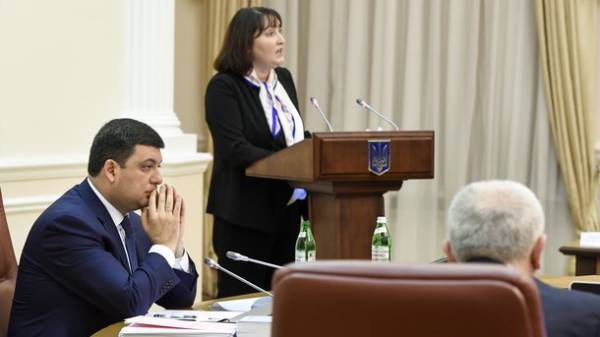 The President of the National Agency for corruption prevention (NACP) Natalia Korchak is not going to resign. She stated this on the sidelines of the Cabinet of Ministers on Wednesday, reports "Ukrainian truth".
"I'm not going to resign", she said.
"Why should I resign? It's not a problem with money. These nerves are not worth the money. The question is, just unwillingness to our body worked," said Korczak.
She also noted that the website administrator NACP is not under the control of the NACP.
"Computers don't have. The Manager of this system – state enterprise "Ukrainian special systems", which in the sphere of the Department of State", she added.
Recall, today, March 29, at the Cabinet meeting , Prime Minister Volodymyr Groysman urged members of the NACP to resign, because of inability to provide normal work of a site of electronic declarations, which is actually not working for almost 5 days.
Representatives of four civil society organizations have appealed to the government for release management Nazka because of the failure of the electronic Declaration.
Comments
comments