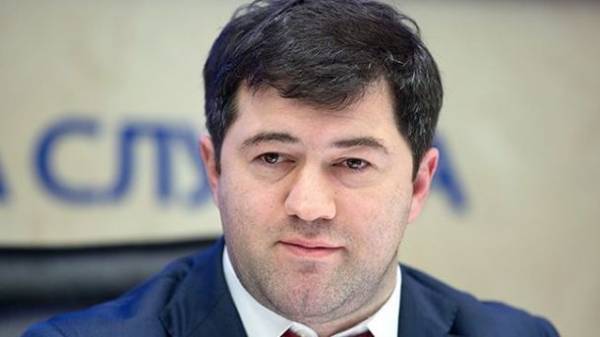 The head of the State fiscal service Roman Nasirov said that yesterday was in NABOO, where he returned a small part of the many illegal things. He said this on his page in Facebook.
"Yesterday was NABOO… After several insistence of the defenders we took back a small part of the many illegal things. Also today, at the request of NABOO, the lawyer has provided a certificate from the Migration service on delivered documents, but in fact issues?! I'm in shock!!! I beg you to guide NABU and SAP, even insist, not to delay the investigation and complete the case soon," wrote Nasirov.
As reported, the detectives NAB declared suspicion in Commission of crime the head of the SFS on March 2 in the evening, after which he carried out his detention in hospital "Feofania". He is suspected of committing a crime under part 2 of article 364 ("Abuse of official position, entailed heavy consequences") Criminal code of Ukraine.
On the night of March 7, Solomenskiy district court of Kiev chose Nasirova measure of restraint in the form of detention for a period of 60 days with an alternative of pledge in the amount of UAH 100 million. At the same time, SAP asked the court to appoint Nasirova Deposit in the amount of 2 billion UAH.
March 16, SAP announced that Nasirov his wife posted bail of 100 million UAH.
Comments
comments