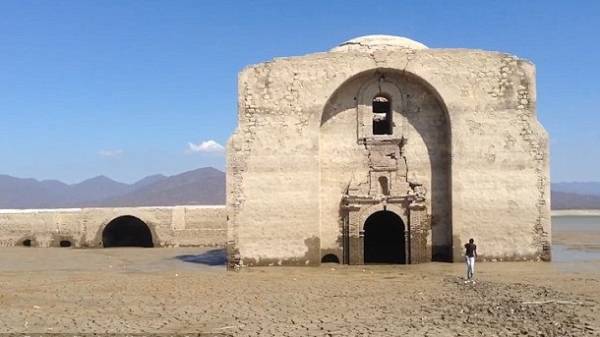 Due to abnormal drought and low water levels in the Mexican state of Oaxaca surfaced temple, which had previously been sunk by the authorities, writes dailymail.co.uk.
The structure, built in the XVII century by Dominican friars, was almost unharmed.
It is noted that the construction in 1962 along with the surrounding area flooded during the construction of the dam, which would have helped to increase the agricultural potential of the region.
The reservoir, which was formed after the construction of the dam was to provide water for irrigation of fields.
The Church first began to appear from under the water a few years ago, when the lake has established the dam.
Comments
comments