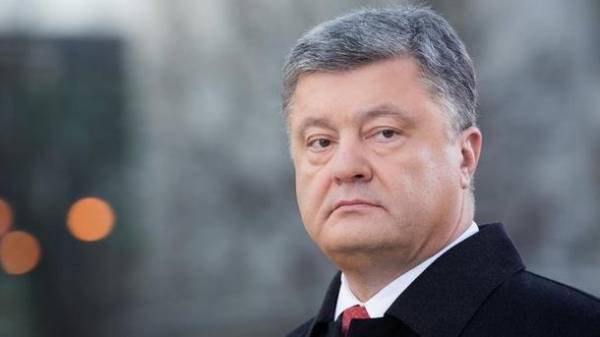 President of Ukraine Petro Poroshenko believes that discovered the Russian military equipment is sent together with the humanitarian convoy from Russia, reflects a conscious violation by Moscow of the Minsk agreements. He stated this during a meeting with European Commissioner for humanitarian aid and crisis management Christ Stylianidis, the press service of the head of state.
He noted that Russia violates the Minsk process against it should be strengthened sanctions.
"This morning I received a message from our border guards, who said that in the 60th of the so-called humanitarian convoy from the Russian Federation were found military equipment. I think this very clearly reflects the content of these so-called humanitarian missions," – said Petro Poroshenko. All this deliberate violation of the Russian Federation the Minsk process, which should be the strengthening of sanctions against the aggressor. I am sure that today we must join forces," said Poroshenko.
As reported, today at the Donbass arrived the first from the beginning of 2017 and 60th August 2014 the convoy of the EMERCOM of Russia with humanitarian aid. "On the morning of February 21 in the direction of the Russian-Ukrainian border were 26 cars, loaded with humanitarian aid total weight of which exceeds 300 tons," – said the emergency situations Ministry.
In turn, Ukrainian border guards told about the mysterious Russian "humanitarian"convoy. "A feature of this column is that it has followed a specialized vehicle radiation, chemical and biological protection, which cannot be classified as "humanitarian" goods of first necessity".
Comments
comments