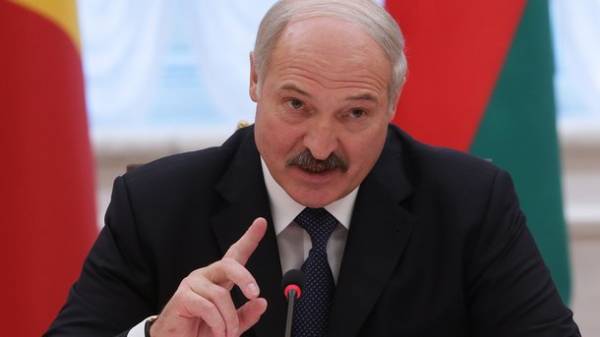 The President of Belarus Alexander Lukashenko has a great relationship with his Russian counterpart Vladimir Putin and some problems between the two countries themselves, without intermediaries can easily solve. He said this in Minsk during a meeting with Armenian Ambassador Armen Khachatryan, the press service of the Belarusian leader.
"I hate middlemen. Because they are around Belarus, as I'm the President, so many go – peacekeepers, mediators, with the EU, but with someone else. Yes we are not brokers let's deal with the EU, with other States and so on. Today about Russia saying that there need intermediaries between Putin and Lukashenko. Yes, calm down – we with Vladimir Vladimirovich Putin, great relations," said Lukashenko.
He noted that if Russia and Belarus having some problems, he and Putin can quietly to solve them without intermediaries.
"We are brothers, we share nothing, – said the head of state. – I told him once publicly said – maybe there will be a time when you have back to back be and shoot, well, as military people say."
Earlier Lukashenko expressed dissatisfaction with the cooperation with Russia. He said that Russia is taking actions that may complicate cooperation with Belarus and urged us not to spoil relations between the two countries.
We will remind, Alexander Lukashenko instructed to withdraw the main Belarusian specialists of customs authorities of the Eurasian economic Union. He explained that had not signed the Customs code, because a lot of what was supposed to be not working.
It was also reported that Russia plans to cut oil supplies to Belarus up to 4 million tons in the first quarter of 2017, after the parties had failed before the end of 2016 to reach agreement in resolving the gas dispute.
Note that the debt of Belarus to Russia for gas accumulates from January 2016, when Minsk, demanding the reduction of the cost of raw materials, began to pay less unilaterally, and by the end of November the debt, according to the Russian side amounted to about 425 million dollars.
In turn, Lukashenko said that Belarus can do without oil from Russia, and does not intend to sacrifice for the sake of their freedom and independence.
Comments
comments