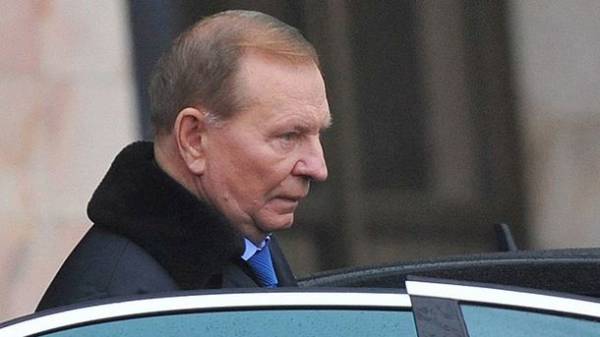 The representative of Ukraine in the Tripartite contact group (TCG) on settlement of the situation in the Donbas, second Ukrainian President Leonid Kuchma considers it necessary to conduct meetings of leaders of "Norman Quartet" (Ukraine, Germany, France, Russia).
"I do believe that today 100% matured question required the meeting "Channel four". I want to stress that neither at the level of the Minsk process (the Tripartite contact group) or at the level of Ministers of foreign Affairs issues do not move, so you need them (the leaders of the countries – Ed.) get together and say, publicly, what can we expect", – said Kuchma reporters in the river on Monday.
Earlier in an interview with the "Today" Deputy head of the presidential Administration Konstantin Eliseev said that the issue of settlement of the situation in the East of Ukraine in the negotiation formats.
"What we did not format if there is the political will from the Russian side to implement the agreement, any format will not help. From time to time voices are heard that the "Normandy format" ineffective, let's do "Budapest format, the Geneva format", etc. My point is this: no matter what format. For us the main thing that in this format present Russia. Now in the "Channel format" is the Russian Federation, in which we work. In my opinion, talking about the formats having the discussion is absolutely the wrong way. I think we need to concentrate more on meaningful things, such as how to ensure the implementation of agreements and work on new initiatives that would bring key peace and stability in the Donbass, the restoration of the sovereignty and territorial integrity of Ukraine within its internationally recognized borders. We are interested not so much the format as a result. Let's just say we would welcome any format that will bring the result," Yeliseyev said.
Comments
comments