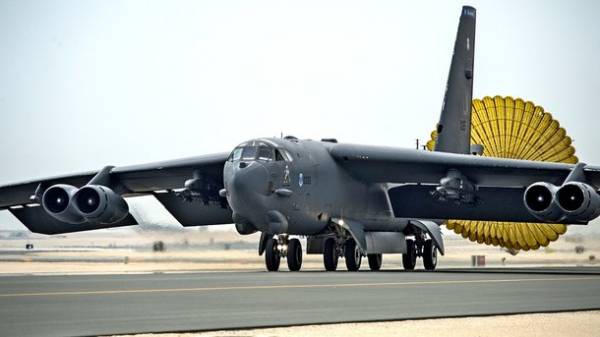 The Pentagon has deployed air force base Fairford in the UK a few strategic bombers-52N, capable of carrying nuclear weapons, reported on Thursday evening the European command of the armed forces of the United States.
The strategic bombers b-52N permanently based at Barksdale air force base in the us state of Louisiana, will participate in several exercises, including Arсtic Challenge 2017, Saber Strike and BALTOPS, which will be held in the North of Europe.
In particular, it is planned that in the framework of a series of exercises of the American strategic bombers will conduct flights in the Baltic and Northern Norway.
According to Western sites, tracking movement of military aviation, Britain on Thursday was supposed to arrive at least three aircraft-52N. Meanwhile, the U.S. command does not report data on the number of bombers that will be involved in the exercise.
Earlier it was reported that U.S. forces intercepted two Russian bombers in international airspace off the coast of Alaska.
Comments
comments